Binnelanders December Teasers is out and the Summary of the whole December Episode has been uploaded here on doraupdates.com, Read on and Stay Entertained.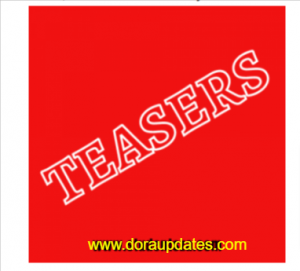 Binnelanders Teasers 2022 December Episodes, Full Story
Thursday 1 December 2022
Episode 129/4193
Genevieve makes her presence known, and Gaby is roped into plans for the auction. Karen is reprimanded about her attitude, and not everyone is fond of Nicolette.
Steve and Ewa have to make up stories, and Tertius and Tracy both have awkward interactions with Annetjie. Passion isn't something that can be ignored any longer.
Friday 2 December 2022
Episode 130/4194
Jeremy is looking for answers on Ewa, while it becomes increasingly difficult not to play open cards with her. Nicolette is not making any friends – and she clearly has an agenda with Dawid. Annetjie needs Gaby's assistance.
Click Here for more of Soapie Teasers
Monday 5 December 2022
Episode 131/4195
Karen and Nicolette have a proper falling out in ER. Jeremy's contact with Ewa is not as private as he thinks, while Dawid isn't telling Liam everything about his personal life. Genevieve admits something to At, and Bonnie sees something that she shouldn't.
Some flames can't be extinguished, while Naomi recognises a patient in ER.
Tuesday 6 December 2022
Episode 132/4196
Zee lets the cat out of the bag, while the motive for a murder is discovered. At and Annelize are forced to have an honest conversation when they are busted, and Karen bemoans her lot towards Liam. Spying begins in all earnest, while Nicolette reads a nurse the riot act.
Wednesday 7 December 2022
Episode 133/4197
Dawid's dinner invite doesn't come without strings, and the police need Steve's help. Delia realises Steve lied to her, and Liam's news about Gianni shakes Naomi to the core. The shift schedule causes unhappiness, while Bonnie wishes she could say what she needs to say.
Tertius struggles to make his heart and brain work at the same time, and Steve receives news that concerns Trevor's death.
Thursday 8 December 2022
Episode 134/4198
Jacques threatens Sani, and Delia gives Dawid advice concerning his relationship. Danny decides to tell Annetjie who AB really is, and Steve uses Delia for information. Naomi is not happy with Louis, while questions about Nigeria ruffle tailfeathers. Steve and Ewa make another upsetting discovery.
Friday 9 December 2022
Episode 135/4199
Annelize makes a quick plan to get hold of Jeremy's phone, and At has news for Genevieve. Gaby has mixed feelings about Rian, and a key could mean bigger problems for a doctor. Appel performs during the auction at Doepa.
Monday 12 December 2022
Episode 136/4200
Steve has something to tell Nicolette, and Ewa doesn't mince her words in a conversation with Annelize. Genevieve makes a decision regarding the pebble in her shoe. Ewa has news for Steve regarding Sani, while Jeremy's explanations fall on deaf ears.
Louis's invitation catches Delia off guard, and Bonnie feels more guilty about her secret.
Tuesday 13 December 2022
Episode 137/4201
An intruder is caught in At's office on the farm. Jeremy and Annelize's confrontation is not the only one of the day. Naomi receives bad news regarding Gianni, while Delia receives news regarding Andries. Liam is not the only one who is livid, and Ewa stuns Jeremy with information.
Wednesday 14 December 2022
Episode 138/4202
At gets an unexpected visitor. Louis creates a Christmas problem, and a peace pipe is smoked. Danny shares a good idea with Naomi, and Liam wants to know what happened in Canada. Dawid needs Karen's help, and Jacques has to share uncomfortable news with At.
Thursday 15 December 2022
Episode 139/4203
Genevieve doesn't put a foot wrong. Dawid finds out what happened in Canada, and Naomi is worried about Louis. Steve wants to help with a heart-breaking task, while Annelize is shattered by news. Tertius needs to console an upset Nicolette, while an enormous dark cloud hangs over Pretoria.
Friday 16 December 2022
Episode 140/4204
Annelize blames Ewa for everything, while Dawid warns Steve about Nicolette. Conrad's emotions eventually get the upper hand, and Gaby prepares to take over from Louis.
Monday 19 December 2022
Episode 141/4205
Chanel pops in for a visit, and Delia catches Ewa where she least expects her. Gaby bulldozes her boyfriend with a plan. Jeremy confronts Annelize about Ewa, and Liam notices that Karen seems a bit off.
Tuesday 20 December 2022
Episode 142/4206
Steve is unsure if he will be able to keep a secret for much longer. A pawn shop might be the key to happiness, but when no information regarding family is volunteered a new mystery begs to be solved. Danny and Chanel fall back into an old pattern, while Naomi encourages the truth.
Wednesday 21 December 2022
Episode 143/4207
Liam is concerned about Karen's secret, and Jeremy, once again, feels that Ewa is not playing open cards. Tracy wants to talk to Conrad, while Gaby and Rian have a falling out over 'Secret Santa'. A kiss doesn't get the expected reaction.
Thursday 22 December 2022
Episode 144/4208
Jeremy doesn't hold back during a conversation with Annelize. Chanel and Tracy's experience of life at present doesn't seem to differ that much, and Liam gets a welcome surprise during his quest. Invites for Christmas day are extended left, right and center, while Louis receives a strange phone call.
Friday 23 December 2022
Episode 145/4209
Jeremy makes a decision about Annelize, while Danny feels guilty. Zee provides a surprise. Steve wants to fight for what his heart desires, while Liam also has a fight on hand. Louis's strange call is not the strangest thing of the day!
Monday 26 December 2022
Episode 146/4210
Annetjie and Tracy both have something to say to Conrad, while a hurt Chanel is already saying goodbye. Steve's conscience is riding him. A jewellery box causes a stir, and there is more to Ewa than anyone knows.
Tuesday 27 December 2022
Episode 147/4211
A will delivers many surprises, while Annetjie and Elise work in a coffee date. Naomi prepares everyone on Thalia's visit, and Rian talks to Annetjie about Elise. Administrative tasks that take too long are doing more than one person's head in, while Gaby finds out about Karen's famous cousin.
Wednesday 28 December 2022
Episode 148/4212
Annelize's true feelings come to the fore, and Danny is concerned about Louis. Thalia makes her appearance in Pretoria, while Genevieve's patience is wearing thin. Naomi and Louis's conversation is not so private as they might think. Annetjie has more problems than only Snoet and Milo.
Thursday 29 December 2022
Episode 149/4213
Naomi and Louis don't feel the same about Thalia, and Rian's suggestion throws Elise for a six. Tracy is planning a fundraiser – and Conrad wants to be a part of it. Elise plays open cards with Tertius, and Liam encourages Karen to make things right with Armand.
Friday 30 December 2022
Episode 150/4214
Genevieve puts the next part of her plan in motion. Uys is back – and he is ready to take life by the horns. Elise tells Gaby about Tannie Kietie, and Louis can't keep well enough alone. Thalia is invited to Doepa, while Conrad and Tracy end the year on a better note.
To help you get the most recent updates about Binnelanders Teasers and Teasers all over South Africa, Don't hesitate to like our Facebook Page and also subscribe to our mailing lists.
For More Inquiries about Binnelanders Teasers, please, kindly drop a comment below We will respond to you ASAP.
I HOPE THIS POST WAS USEFUL, PLEASE DO NOT HESITATE TO SHARE WITH FRIENDS!!
Tags: Binnelanders, Binnelanders December Teasers, Binnelanders Teasers 2022 December Episodes