Busitema University Official website, Fees Structure for Undergraduate, Postgraduate and Functional Candidates, Admission Requirements, Application Procedure, Scholarships. And Busitema University Contact Details.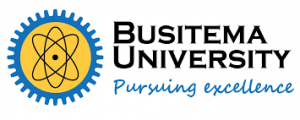 The Busitema University -BUS Official Website is where you get legit and important information about the institution, such as; Upcoming events, Announcements, Courses offered in the institution, Vacancies and above all, access your student portal so as to be able to perform all kinds of academic activities.
Busitema University -BUS
Busitema University is a multi campus model public University located in the eastern region of Uganda. The main campus is at Busitema and other campuses at Nagongera, Namasagali, Arapai, Mbale, Pallisa and Kaliro.
Established by Statutory Instrument in 2007, the University focuses on relevant and critical study programs in Engineering, Science Education, Health Sciences, Natural Resources and Environmental Sciences, Agriculture and Animal Sciences, Management Sciences and Vocational Education. At the time of establishment, it was envisaged that the University would improve equitable access to University Education in the country, since the region did not have a public University.
The University opened its doors to the first cohort of students on 3rd October 2007.
Busitema University Fees Structure
Below is the list of Busitema University -BUS Fees Structures for Postgraduate, Undergraduate And Funtional Candidates.
Busitema University Postgraduate Fees Structure Pdf
CLICK HERE TO DOWNLOAD BUS UNIVERSITY POSTGRADUATE FEES STRUCTURE
Busitema University Undergraduate Fees Structure Pdf
CLICK HERE TO DOWNLOAD BUS UNIVERSITY UNDERGRADUATE FEES STRUCTURE
Busitema University Functional Fees Structure Pdf
CLICK HERE TO DOWNLOAD BUS UNIVERSITY FUNCTIONAL FEES STRUCTURE
Busitema University Admission General Requirements
Have the Uganda Certificate of Education with at least (five passes), or its equivalent and the
Uganda Advanced Certificate of Education (UACE) with at least two (2) principal passes in
prescribed subjects obtained at the same sitting.
Or
Hold at least a Second Class or Credit Diploma from a recognized institution.
Busitema University Application Procedure
Below are the processes you need to follow for a successful application into Busitema University.
1. Application forms and other relevant information may be obtained from Academic Registrar's office at Busitema Campus or from Busitema University Liaison Office, Lincoln Flats Room A2 Makerere University, Arapai Campus in Soroti, Namasagali Campus in Kamuli, Nagongera Campus in Tororo, Pallisa Campus in Pallisa and Mbale Campus (Mbale Regional Referral Hospital).
2. Payment of Non-refundable application fee of UGX.50,000/= for East Africans and UGX.75,000/= for Non East Africans plus Bank charge of UGX.3,000/= to Stanbic Bank or Centenary Bank.
Busitema University Payment Method
Step 1.
Using a web browser e.g Mozilla, Internet explorer or Google Chrome; type in zeepay.busitema.ac.ug on the address bar to access
a platform which enables you generate a Zeepay Reference Number.
Step 2.
Fill in the form with details: Full name, Email address and Telephone Number THEN Click on the BLUE button to continue
Step 3.
Select an appropriate Application fee on the fees menu by checking a box on the left hand side.
Step 4.
Click on the continue button at the right hand bottom corner to generate a 13 digit reference number
Step 5.
Proceed to either Stanbic Bank or Centenary Bank and present the reference generated to the bank to effect payment.
Step 6.
For clarifications, please contact the Accounts staff in any of our campuses and for those in Kampala visit our Liaison Office at
Makerere University Lincoln Flats, Room A2
Notes:
You are advised against submitting false information or forged documentations.
Candidates who obtained results 7, 9, X,Y and Z at O'Level need not to apply, since they do not meet the admission requirements.
Busitema University Scholarships
The Uganda Higher Education Students' Financing Board (HESFB) is a fund intended to provide financing to Ugandan students who have qualified for higher education in recognized institutions of higher learning but are unable to support themselves financially.
Vision
Access to higher education for all Ugandans.
Mission
To provide student loans to eligible citizens of Uganda to enable them access higher education at affordable rates and increase equitable access to higher education in the country.
Our Core Values
In pursuing these objectives, The Higher Education Students Financing Board will abide by the following core values.
HESFB Loan Coverage
In the interim, there will be cost sharing between the government and the students whereby the Higher Education Students Financing Board shall cover tuition fees, functional fees, research fees and Aids and appliances for Persons With Disabilities (PWDs).
HESFB Eligibility Criteria
The Scheme is for Ugandan students seeking to pursue higher education in an accredited institution of higher learning recognized by the National Council for Higher Education and also pursuing an accredited programme. The applicant will have been admitted to an accredited Higher Education Institution. The applicant will be required to make a written application to the higher Education Students' Financing Board by filling in a required form and submit it within a specified time frame.
The Ministry of Education, Science, Technology and Sports will run an official advert in the major print media of national coverage calling eligible students to apply when the law is passed  by Parliament.
The Loan & Scholarship Scheme is meant for Ugandan students ONLY.
The Loans shall be disbursed to the Universities.
The Loan shall cover Tuition, Research and Functional fees ONLY.
The Loan will attract an Interest determined by the Board and approved by the Minister.
The Loan will initially benefit 1,000 Students to pursue Science related programs in both Public and Private Universities (Chartered universities)
Different stakeholders have been consulted on this matter and these include among others( All Public Universities, All Private Chartered Universities, Solicitor General's Office,  Local Government Administration, Ministry of Finance, Planning and Economic Development, Parliament and International bodies that have implemented the Students' Loan Scheme.
HESFB Loan Amount
Initially the loan amount is put at a capping of a weighted average Unit cost of UGx. 4 Million to cater for the pedagogical component (tuition fees, re-search fees, functional fees, aids & appliances for persons with disabilities) while the non pedagogical component such as accommodation, meals, transport costs etc will be cost shared by the students.
HESFB Loan Awardee
List of Successful Students for Student Loan Scheme
Busitema University Contact Details
Physical Address:
Jinja – Malaba Road
P.O.BOX 236, Tororo
Tel: +256-4544-488
Email: [email protected]
Vice Chancellor
Address: P. O. Box 236, Tororo

Phone: Tel: +256 454 448838 (office) or +256 454 448808 (Direct)
University Secretary
Address: P. O. Box 236, Tororo

Phone: Tel: +256 454 448813 (office) or +256 454 448823 (office)
Academic Registrar
Address: P. O. Box 236, Tororo

Phone: Tel: +256 454 448864 (office) or +256 712 810650 (mobile)
Public Relations
Address: P. O. Box 236, Tororo

Phone: Tel: +256 454 448838 (office)
To access Busitema University -BUS Official Website, Click on the link below..
For more Inquiries, kindly visit the Link above, and do not hesitate to follow us on Facebook to get more Updates.
HOPE THIS POST WAS USEFUL, DO NOT HESITATE TO SHARE WITH FRIENDS!!
Tags: Busitema University, Busitema University | www.busitema.ac.ug, Busitema University Admission Requirements, Busitema University Application Process, Busitema University Contact Details, Busitema University Fees Structure, Busitema University Functional Fees, Busitema University Payment Method, Busitema University Postgraduate Fees, Busitema University Scholarships, Busitema University Undergraduate Fees, HESFB Loan Amount, HESFB Loan Coverage