Clicks Bursaries 2022/2023, How to apply for Clicks Bursaries Programme 2022, requirements, eligibility, and application closing date 2022-2023.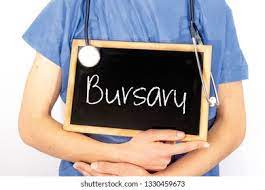 Bursaries from any company are a great opportunity if you wish to study higher and develop a career but have no funds. A bursary will be awarded to you by companies that offer bursaries.
Clicks Bursaries 2022 is opening now and we always have details on the latest Bursaries for you.
Application is invited from suitably qualified applicants for the Clicks Bursaries Program 2022. Learn about the process you'll take to complete the application below.
Clicks Bursaries Programme Application Details 2022/2023
Interested applicants can apply for the Clicks Bursaries 2022 provided they are qualified and meet the program requirements.
Description
Clicks: Bursary Opportunities for 2022
Clicks is inviting students to apply for bursary funding, for the 2022 academic year.
Fields of study:
Bursaries will be awarded for undergraduate studies within the following fields:
Data Science,
Computer Science,
Property Studies,
Commerce in Information Systems,
Commerce in Marketing Management,
Commerce in Statistics and Data Science,
Commerce in Supply Chain Management,
Commerce in Marketing and Supply Chain Management,
Commerce in Information Systems & Technology,
Commerce in  Transport & Logistics Management,
Commerce in Economic Sciences,
Commerce in Business Operations.
Requirements:
You must be a South African citizen
You must be between the ages of 19 and 35 years
You must be currently studying towards an undergraduate qualification, in one of the fields listed above
You must be registered for your 2nd, 3rd or 4th year of study
You must be studying at a recognised university in South Africa
You must have achieved a minimum overall average of 70%
You must NOT currently be in receipt of any other bursary awards
Preference will be given to students from designated groups and students living with disabilities
The bursary will provide cover for the following expenses:
Registration fees
Tuition fees
Prescribed textbooks
Support in the form of study assistance and aids where required
NB. The bursary will NOT provide cover for any fees outstanding from previous years of study. Candidates will be screened and selected in accordance with the Clicks Foundation selection criteria, as well as the national and provincial economic active population.
SHARE WITH FRIENDS!!