DEFEAT Bursary Application Form 2022/2023.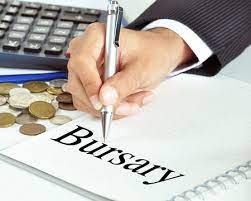 How to apply for the DEDEAT bursaries program online, requirements, application form, and application closing date 2022/2023.
Want to apply for Bursaries in South Africa 2022? The DEDEAT invites an application from suitably and qualifies students for their bursary program 2022/2023.
A bursary is a monetary award made by any educational institution or funding authority to individuals or groups.
It is usually awarded to enable a student to attend school, university, or college when they might not be able to, otherwise. Some awards are aimed at encouraging specific groups or individuals into the study.
DEFEAT Bursary Progam 2022/2023
Bursaries will be awarded to students within the following fields of study: Economics (BCom), Environment (BSc), and Tourism, more specifically, the following:
Bachelor of Commerce:
Consumer Law Protection
Development Economics
Development Studies
Economics and Econometrics
Economics and Law
Economics and Politics
Economics and Public Finance
Economics and Statistics
Economics of Tourism
Bachelor of Science:
Animal, Plant and Environmental Studies
Coastal Management
Economic and Development Geography
Environmental and Geographic Studies
Environmental Law
Environmental Science and Management
Geography of Tourism
Marine Management
Tourism Development
Other:
Applied Social Sciences
Communication
Monitoring and Evaluation
Psychology
Public Administration and Management
The bursary will cover the following expenses: tuition, prescribed study material, accommodation and meals (up to a certain amount).
Once students have graduated, they will be required to intern for the department for one year.
Eligibility
Applicants must satisfy the following minimum entry criteria before applying:
South African citizen,
35 years old or younger,
Reside in the Eastern Cape,
Proven financial need (earning no more than R5000/annum),
Students that have completed Matric must have achieved a minimum overall "C" symbol,
*Preference will be given to students from rural and impoverished areas.
How to Apply for DEFEAT Bursaries
Application forms can be collected at your nearest DEFEAT regional office or the DEFEAT Head office (addresses below), between June and September annually.
Alderwood House
Palm Square Business Park
Beacon Bay
East London
Alfred Nzo Regional Office
100 Main Street
Kokstad
C/O Belmont Terrace & Castle Hill
Central
Port Elizabeth
Chris Hani Regional Office
Block E, Komani Park Offices
Queenstown
O.R. Tambo Regional Office
Cnr Owen & Leeds Street
Botha Sigcau Building
5th Floor
Mthatha
Joe Gqabi Regional Office
10 Smith Street
Aliwal North
The following supporting documents must accompany your application form:
ID document (certified copy),
Passport size photo,
Matric final results certificate/ June results,
Parents/ guardians ID documents (certified copies),
If you are currently in Matric: confidential report from the school principal and acceptance letter from a recognized tertiary institution,
If you are unemployed: Parents/ guardians proof of income (latest payslips),
If parents/ guardians are unemployed or retired: a certified affidavit confirming this.
Contact
For any bursary queries, please contact:
Mr. Zola Hewu
Email: [email protected]
Tel: 043 707 4000
Fax: 043 748 2060
Alfred Nzo Regional Office
Mrs Tembakazi Tshefu
Email: [email protected]
Tel: 039 256 0229/ 0234/ 0259
Fax: 039 256 0249/ 0665
Mr. Leon Els
Email: [email protected]
Tel: 041 508 5808/00
Fax: 041 508 5867
Chris Hani Regional Office
Mr. Cira Ngetu
Email: [email protected]
Tel: 045 808 4000
Fax: 045 838 3981
O.R. Tambo Regional Office
Mr. Sizakele Gabula
Email: [email protected]
Tel: 047 531 1191
Fax: 047 531 887
Joe Gqabi Regional Office
Mr. Mzukisi Mboto
Email: [email protected]
Tel: 051 633 2901
Fax: 051 633 3117
To apply for Government Jobs, you might need the Z.83 Application form, Navigate to the link below to download PDF.
Z.83 Employment Application Form pdf
To help you get the most recent updated Bursaries in South Africa, Don't hesitate to like our Facebook Page and also subscribe to our mailing lists.
For More Inquiries about the DEDEAT Bursary, please, kindly drop a comment below We will respond to you ASAP or Contact the bursary provider through the details above.
Make sure to read every detail of your Bursary contract. Not every company offers the same rewards and some companies will ask you to work for them as long as you have held the bursary.
I HOPE THIS POST WAS USEFUL, PLEASE DO NOT HESITATE TO SHARE WITH FRIENDS!!