Element Materials Technology Vacancies Application, Application Form, Application Guidelines, How to Apply, Requirements, And Application Closing Date.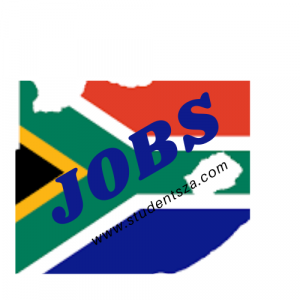 The Element Materials Technology Vacancies Application Information. Interested applicants can apply for any of the available job positions before the recruitment application deadline.
Element Materials Technology Job Vacancies, Application Form, How to Apply, Application Requirements, and Application Closing Date.
Element Materials Technology Jobs Details
Position(s):  Several
Job Type:  Full Time/Part-Time
Closing Date:  

Not Specified

Location:  South Africa
Company Name: Element Materials Technology
General South African's Jobs Requirements:
Must be South African
An application form;
A comprehensive CV and relevant qualifications;
A substantial motivation which tells us:
Your teaching approach and experience.
Your interest in the post and suitability in light of the requirements.
Element Materials Technology Job Requirement
Overview: Element has an excellent opportunity for an Office Administrator/ Laboratory Technician in our busy laboratory based in Sommerset West. Element Cape Town is part of Element Deeside UK which is the largest analytical chemistry laboratory within the Element Group and the market leading UK laboratory undertaking the testing of soils, waters, wastes, oils, NAPLs, ambient air, soil vapours and gases from all over the world. The laboratory undertakes high volume routine analysis as well as offering bespoke method development, technical support and hydrocarbon forensic interpretations to enhance the support we can deliver. The laboratory has an international reputation for service excellence and supports clients that require a higher level of technical expertise, reliability in data quality and seamless project management from sample collection to timely delivery of data in the format of choice.
Responsibilities:

Front of house reception
Provide administrative support to management
Assisting with the orientation of new team members, to include day one inductions, filing and maintenance of personnel file
Monitoring attendance and punctuality
Accurate and timely submission of payroll facility
Liaising with government departments
Assisting with courier arrangements
Facilitating the purchasing function, raising purchase orders and goods receipting
Assist with BBEE coordinating when requested.
Facility maintenance
Undertake packing and dispatch of sample containers

Skills / Qualifications:

Relevant experience within an office environment
Familiar with packages such as Word, Excel and Outlook
Excellent attention to detail
Matric plus relevant qualification (preferable)
+3 years of experience within a HR and Finance environment (advantageous)
Working knowledge of Microsoft Office and Payroll

Company Overview: Element is one of the fastest growing testing, inspection and certification businesses in the world. Globally we have more than 7,500 brilliant minds operating from 200 sites across 30 countries. Together we share an ambitious purpose to 'Make tomorrow safer than today'.
When failure in use is not an option, we help customers make certain that their products, materials, processes and services are safe, compliant and fit for purpose. From early R&D, through complex regulatory approvals and into production, our global laboratory network of scientists, engineers, and technologists support customers to achieve assurance over product quality, sustainable outcomes, and market access.
While we are proud of our global reach, working at Element feels like being part of a smaller company. We empower you to take charge of your career, and reward excellence and integrity with growth and development.
Industries across the world depend on our care, attention to detail and the absolute accuracy of our work. The role we have to play in creating a safer world is much bigger than our organization. Diversity Statement: At Element, we always take pride in putting our people first. We are an equal opportunity employer that recognizes diversity and inclusion as fundamental to our Vision of becoming "the world's most trusted testing partner".
All suitably qualified candidates will receive consideration for employment on the basis of objective work related criteria and without regard for the following: age, disability, ethnic origin, gender, marital status, race, religion, responsibility of dependents, sexual orientation, or gender identity or other characteristics in accordance with the applicable governing laws or other characteristics in accordance with the applicable governing laws.
Additional requirements
In accordance with National Credit Act (NCA) candidates applying for this role will require a credit record check.

No Referral plan is assigned to this job
How to Apply for Element Materials Technology Jobs
To apply,
Visit the Application portal
Create an account with them
Register your CV and apply online via the e-recruitment portal through the link below
Element Materials Technology Vacancy Application Portal
 ➡ APPLY
You might also like to apply for Government vacancies, print and complete the Z83 Employment form below or obtain it from any Public Service Department.
Z.83 Employment Application Form PDF
NOTE:
It is essential that prospective Applicants read the available role's profile, further particulars relating to this post, and ensure that all relevant documentation for this Position is submitted.
Interested applicants must apply by submitting a Element Materials Technology Application Form, a letter of motivation that clearly indicates the level at which they are applying, a comprehensive CV, SAICA Membership, and relevant qualifications.
Closing Date:
If you are not contacted within 30 days from the closing date, please consider your application unsuccessful.
To help you get the most recent updates about Job Vacancies all over South Africa, Don't hesitate to like our Facebook Page and also subscribe to our mailing lists.
For More Inquiries about the Element Materials Technology Job Vacancies, please, kindly drop a comment below We will respond to you ASAP, or reach out at convenience via the Element Materials Technology Contact details.
HOPE THIS POST WAS USEFUL, PLEASE DO NOT HESITATE TO SHARE WITH FRIENDS!!
Tags: Element Materials Technology | www.element.com, Element Materials Technology Jobs, Element Materials Technology Vacancy Application Portal, Element Materials Technology Vacancy Portal, General South African's Jobs Requirements:, How to Apply for Element Materials Technology Jobs