ERWAT Bursaries 2022/2023, How to apply for ERWAT Bursaries Programme 2022, requirements, eligibility, and application closing date 2022-2023.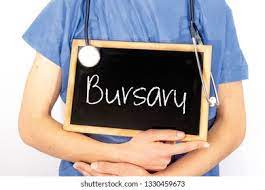 Bursaries from any company are a great opportunity if you wish to study higher and develop a career but have no funds. A bursary will be awarded to you by companies that offer bursaries.
ERWAT Bursaries 2022 is opening now and we always have details on the latest Bursaries for you.
Application is invited from suitably qualified applicants for the ERWAT Bursaries Program 2022. Learn about the process you'll take to complete the application below.
ERWAT Bursaries Programme Application Details 2022/2023
Interested applicants can apply for the ERWAT Bursaries 2022 provided they are qualified and meet the program requirements.
Description
Ekurhuleni Water Care Company (ERWAT): Bursaries 2022
An opportunity exists within ERWAT for current students who have successfully completed their first year of study or sitting for exams at university on or before year-end 2021.
Prospective students should be pursuing a degree in the fields of:
Electrical Engineering;
Chemical Engineering or Water Care;
Analytical Chemistry
Biotechnology
Microbiology
Requirements:
The applicant must fulfill the following requirements:
Must have completed first year of study or sitting for exams in 2021.
Applicant should not be holding any other bursary.
Aged between 18 to 26 Years.
South African Citizen.
Registered at a Gauteng Public University.
Have excellent communication and written skills.
Attention to detail.
The bursary covers:
tuition fees;
accommodation;
books
a monthly stipend.
SHARE WITH OTHERS: