eThekwini Municipality Bursary Application Form 2022/2023.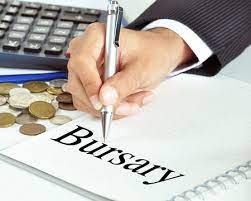 How to apply for the eThekwini Municipality bursaries program online, requirements, application form, and application closing date 2022/2023.
Want to apply for Bursaries in South Africa 2022? The eThekwini Municipality invites an application from suitably and qualifies students for their bursary program 2022/2023.
A bursary is a monetary award made by any educational institution or funding authority to individuals or groups.
It is usually awarded to enable a student to attend school, university, or college when they might not be able to, otherwise. Some awards are aimed at encouraging specific groups or individuals into the study.
eThekwini Municipality Bursary Progam 2022/2023
The eThekwini Metropolitan Municipality, created in the year 2000 in KwaZulu-Natal, is a metropolitan municipality which incorporates Durban city and its surrounding towns. The Municipality was established from 7 previously independent local councils and tribal land.
The province of KwaZulu-Natal has 11 districts, with eThekwini being the provinces biggest city. It is a popular center for tourists with its extensive beaches, warm subtropical climate, gorges and ravines. The Category A municipality is home to over 3.5 million people.
FIELDS COVERED
eThekwini Municipality will be awarding bursaries for studies in these specific fields (undergraduate only):
Chemical Engineering (BSc or BEng)

Civil Engineering (BSc or BEng)
Electrical Engineering (BSc or BEng)
Electrical Engineering (Heavy Current) (BSc or BEng)
Electronic Engineering (BSc or BEng)
Property Development (BSc)
Environmental Science (BSc)
Conservation Biology (BSc)
Ecology (BSc)
Computer Science (BSc)
Eligibility
Applicants must satisfy the following minimum entry criteria before applying (please note that failure to satisfy all the requirements will lead to your application not being considered):
South African citizen
Completed Matric OR currently in Matric
Strong academic record
Studying or accepted to study full time in one of the aforementioned fields of study
Studying or intend on studying at a recognized public tertiary institution in South Africa
Students with disabilities are encouraged to apply
Preference will be given to eThekwini residents
Preference will be given to students who have passed the 1st year of study
Preference will be given to students who are eThekwini residents, have been previously disadvantaged (in terms of disability, race and gender)
How to Apply for eThekwini Municipality Bursaries
Submit clear copies of the following supporting documentation along with your completed application form (the submission of these documents is compulsory – if any items are missing, your application be disregarded):
ID document (certified copy)
Matric latest results, if currently in Matric/ awaiting Matric certificate (certified copy)
Matric certificate, if completed Matric (certified copy)
Full academic record, if currently studying at tertiary level (on tertiary letterhead)
Proof of acceptance to study at a South African public university (on tertiary letterhead)
Contact The Bursary Provider
For any queries related to this bursary programme, please contact the eThekwini Municipality directly:
Contact people: Lihle Sishi / Mndeni Gumede
Tel: 031 311 3192 / 031 311 3183
Email: [email protected]
To apply for Government Jobs, you might need the Z.83 Application form, Navigate to the link below to download PDF.
Z.83 Employment Application Form pdf
To help you get the most recent updated Bursaries in South Africa, Don't hesitate to like our Facebook Page and also subscribe to our mailing lists.
For More Inquiries about the eThekwini Municipality Bursary, please, kindly drop a comment below We will respond to you ASAP or Contact the bursary provider through the details above.
Make sure to read every detail of your Bursary contract. Not every company offers the same rewards and some companies will ask you to work for them as long as you have held the bursary.
I HOPE THIS POST WAS USEFUL, PLEASE DO NOT HESITATE TO SHARE WITH FRIENDS!!
Tags: EThekwini Municipality, eThekwini Municipality Bursary, eThekwini Municipality Bursary Application