Finsch Diamond Mine Bursaries 2022/2023, How to apply for Finsch Diamond Mine Bursaries Programme 2022, requirements, eligibility, and application closing date 2022-2023.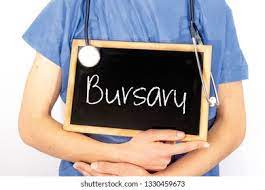 Bursaries from any company are a great opportunity if you wish to study higher and develop a career but have no funds. A bursary will be awarded to you by companies that offer bursaries.
Finsch Diamond Mine Bursaries 2022 is opening now and we always have details on the latest Bursaries for you.
Application is invited from suitably qualified applicants for the Finsch Diamond Mine Bursaries Program 2022. Learn about the process you'll take to complete the application below.
Finsch Diamond Mine Bursaries Programme Application Details 2022/2023
Interested applicants can apply for the Finsch Diamond Mine Bursaries 2022 provided they are qualified and meet the program requirements.
Description
Finsch Diamond Mine: Bursary Opportunities for 2022
Requirements:
Applicant must reside in the local labour sending area of and be a citizen of the Republic of South Africa
Applicant must have registered and been accepted to a University
Applicant must have achieved a minimum of level 6 for Mathematics and Physical Sciences for Mid-year examination (Not Mathematic Literacy)
Minimum Admission point score (APS) of 35
Applicants who are currently studying at University should demonstrate good results
Please attach your results with your application and acceptance correspondence from the University.
Fields of study:
Finsch Diamond Mine will be offering a bursary for:
BSc Computer Science
BSc Information Systems
BSc Technology & Engineering
Bursary will offer:
Full tuition fees
Full residence and meals (or equivalent allowances)
Allowance
Compulsory practical vacation work during December and January
Bursary Condition:
The bursary carries a contractual obligation, for which the bursar is required to work for Petra Diamonds (Pty) Ltd for a period equal to the study period of the bursary.
SHARE WITH FRIENDS!!