Gauteng Department of Roads and Transport Bursary Application Form 2022/2023.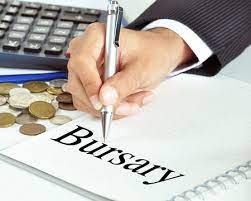 How to apply for the Gauteng Department of Roads and Transport bursaries program online, requirements, application form, and application closing date 2022/2023.
Want to apply for Bursaries in South Africa 2022? The Gauteng Department of Roads and Transport invites an application from suitably and qualifies students for their bursary program 2022/2023.
A bursary is a monetary award made by any educational institution or funding authority to individuals or groups.
It is usually awarded to enable a student to attend school, university, or college when they might not be able to, otherwise. Some awards are aimed at encouraging specific groups or individuals into the study.
Gauteng Department of Roads and Transport Bursary Progam 2022/2023
Bursaries will be awarded within the following fields of study:
Accounting/ Auditing (BCom)
Bachelor of Laws
Civil Engineering (BEng/ BSc/ BTech)
Environmental Studies (BSc)
Geography (BSc)
Information Systems (BSc)
Land Surveying (BTech)
Real Estate (BCom)
Town and Regional Planning (BSc)
Transport Economics (BCom)
The bursary only covers the following expenses: registration, tuition, examination fees, meals, accommodation, and prescribed material.
Eligibility
Please make sure that you meet the following requirements before applying:
South African citizen,
Accepted and registered to study in one of the aforementioned fields of study,
Study full-time at a University or the University of Technology within the Gauteng Province,
How to Apply for Gauteng Department of Roads and Transport Bursaries
Application forms can be collected from:
The Department of Roads and Transport
41 Simmonds Street (Cnr. Pritchard & Simmonds Street) Sage Life Building
Ground Floor Reception
Johannesburg
Alternatively, you can download an application form from: www.roadsandtransport.gpg.gov.za
The following items should accompany your completed application form:
ID document (certified copy),
Matric certificate/ latest academic results/ qualifications (certified copy),
Proof of acceptance (or provisional acceptance) to study at a recognized tertiary institution,
Parents/guardians' proof of income (latest payslips/ affidavit if unemployed/ death certificate if deceased).
Complete application forms and supporting documents must be hand-delivered to the same address where the application form was collected (The Department of Roads and Transport, as above).
Contact
For any bursary related inquiries, please contact
Mr. Solly Maphangule
Tel: 011 355 7564
Email: [email protected]
OR
Ms Bonolo Mochwisi
Tel: 011 355 7488
Email: [email protected]
To apply for Government Jobs, you might need the Z.83 Application form, Navigate to the link below to download PDF.
Z.83 Employment Application Form pdf
To help you get the most recent updated Bursaries in South Africa, Don't hesitate to like our Facebook Page and also subscribe to our mailing lists.
For More Inquiries about the Gauteng Department of Roads and Transport Bursary, please, kindly drop a comment below We will respond to you ASAP or Contact the bursary provider through the details above.
Make sure to read every detail of your Bursary contract. Not every company offers the same rewards and some companies will ask you to work for them as long as you have held the bursary.
I HOPE THIS POST WAS USEFUL, PLEASE DO NOT HESITATE TO SHARE WITH FRIENDS!!
Tags: Gauteng Department of Roads and Transport, Gauteng Department of Roads and Transport Bursary, Gauteng Department of Roads and Transport Bursary Application