IDC Bursaries 2023/2024, How to apply for IDC Bursaries Programme 2023, requirements, eligibility, and application closing date 2023-2024.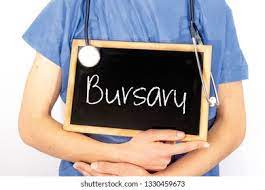 Bursaries from any company are a great opportunity if you wish to study higher and develop a career but have no funds. A bursary will be awarded to you by companies that offer bursaries.
IDC Bursaries 2023 is opening now and we always have details on the latest Bursaries for you.
Application is invited from suitably qualified applicants for the IDC Bursaries Program 2023. Learn about the process you'll take to complete the application below.
IDC Bursaries Programme Application Details 2023/2024
Interested applicants can apply for the IDC Bursaries 2023 provided they are qualified and meet the program requirements.
Description
Industrial Development Corporation (IDC) Bursaries for 2023
Bursaries will be awarded to learners who are academically talented but lack funding to pursue higher education.
Courses we offer Bursaries for:
Engineering
Business & Economics
Agricultural Science
Computer Science
Note: bursaries will NOT be awarded for any other fields of study than the fields listed above.
Requirements
You must be a South African citizen
You must reside in South Africa
You must be under 25 years of age
You must have completed Matric OR must currently be in Matric
You must be studying or intend on studying full-time within one of the aforementioned fields of study, in 2023
You must be studying or intend on studying at a recognized public University, University of Technology, or TVET College in South Africa (studies at private institutes are not covered)
You must have achieved a minimum "B" symbol/ 75% for Mathematics and Science in Matric
You must have achieved a minimum overall "C" symbol/ 65% average if currently studying
You must have passed all courses registered for, if currently studying
You must NOT be in receipt of any other funding from a bursary or employer
You must have proven financial need – based on total household income
Students with disabilities are encouraged to apply
Preference will be given to students residing in rural communities areas
The bursary will provide cover for the following expenses:
tuition fees,
prescribed books,
accommodation,
meals,
a laptop
an allowance.
IDC bursaries are awarded for 1 year of study at a time and are renewable each year, subject to the submission of a progress report from the institution.
Obligations:
Once students have graduated, they will be required to work for IDC for an amount of time equal to that of their bursary awarded.
SHARE WITH FRIENDS!!
Tags: Description, IDC Bursaries, IDC Bursaries Application, IDC Bursaries Programme Application Details, Requirements, The bursary will provide cover for the following expenses