ILASA Bursaries 2023/2024, How to apply for ILASA Bursaries Programme 2023, requirements, eligibility, and application closing date 2023-2024.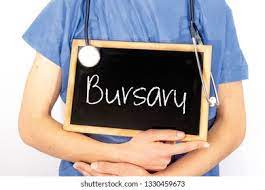 Bursaries from any company are a great opportunity if you wish to study higher and develop a career but have no funds. A bursary will be awarded to you by companies that offer bursaries.
ILASA Bursaries 2023 is opening now and we always have details on the latest Bursaries for you.
Application is invited from suitably qualified applicants for the ILASA Bursaries Program 2023. Learn about the process you'll take to complete the application below.
ILASA Bursaries Programme Application Details 2023/2024
Interested applicants can apply for the ILASA Bursaries 2023 provided they are qualified and meet the program requirements.
Description
ILASA: Bursary Opportunities for 2023
Institute for Landscape Architecture in South Africa (ILASA) is inviting students to apply for bursary funding, for the 2023 academic year. Bursaries will be awarded for studies towards a Degree in Landscape Architecture (Undergraduate or Postgraduate).
Bursaries will be awarded based on these main criteria:
Academic results,
Financial need,
University requirements,
Availability of funds and the ILASA bursary policy.
Bursary recipients will receive funding for a maximum of 3 years for National Diploma studies, and students who intend on pursuing Advanced Diploma studies may receive an additional year of funding. Bursary recipients pursuing Bachelor's Degree studies will receive funding for 3 to 4 years, depending on the specific course. Bursary recipients pursuing Master's Degree studies will receive funding for a maximum of 2 years.
Requirements
You must be a South African citizen OR a South African naturalized citizen
You must be studying or intend on studying towards a Landscape Architectural degree (undergraduate or postgraduate)
You must be studying or intend on studying at one of the following tertiary institutions, which is registered and accredited with SACLAP (South African Council of the Landscape Architectural Profession): University of Cape Town, Cape Peninsula University of Technology or University of Pretoria
You must have achieved a minimum overall average of 60% in your previous year of study
You must have proven financial need
Preference will be given to financially needy students from previously disadvantaged backgrounds
Students with disabilities are encouraged to apply
The bursary will provide cover for the following expenses: tuition fees, books, stationary, course material, and accommodation. The value of the bursary will be determined by ILASA and based on the student's expenses.
Obligations:
After graduation, bursary recipients will be required to work for a Landscape Architectural Company in South Africa or in Landscape Architectural within a Built Environment Company, for an equal amount of time as funding is received.
SHARE WITH FRIENDS!!
Tags: Bursaries will be awarded based on these main criteria, Description, ILASA Bursaries, ILASA Bursaries Application, ILASA Bursaries Programme Application Details, Obligations, Requirements