IUCMA Bursaries 2022/2023, How to apply for IUCMA Bursaries Programme 2022, requirements, eligibility, and application closing date 2022-2023.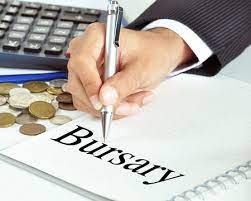 Bursaries from any company are a great opportunity if you wish to study higher and develop a career but have no funds. A bursary will be awarded to you by companies that offer bursaries.
IUCMA Bursaries 2022 is opening now and we always have details on the latest Bursaries for you.
Application is invited from suitably qualified applicants for the IUCMA Bursaries Program 2022. Learn about the process you'll take to complete the application below.
IUCMA Bursaries Programme Application Details 2022/2023
Interested applicants can apply for the IUCMA Bursaries 2022 provided they are qualified and meet the program requirements.
Description
IUCMA: Bursaries for 2022
Inkomati-Usuthu Catchment Management Agency (IUCMA) is offering bursary opportunities to deserving students who intend to enroll or enrolled in the following fields of study.
Fields of study:
Only limited to the following fields of study as per the external bursary policy:
BSc/B Degree in Environmental Science
BSc Hydrology/Water Resource Management
BSc Chemistry, Biochemistry and Microbiology
BSc Geohydrology, Geomorphology and Botany
Eligibility will include (but not limited to):
Certified copies of South African valid ID
Certified copies of Matric certificate pass with minimum 65% average marks and with proof of admission from the institution of higher learning/provisional acceptance letter or must be admitted or enrolled to study for a Degree in one of the stated fields.
Currently enrolled students for any of the above-mentioned fields of study, must attach certified satisfaction academic record in their last study year (study level) with an average of at least 60%.
The bursary accommodates only South African citizens residing within Mpumalanga Province (within IUCMA's Water Management Area) and proof of residence from Local Municipality or Headman/Chief must be attached.
Proof of income from the Parent or Guardian accompanied by affidavit from South African Police Service (SAPS)must be attached.
Students with bursaries from other sponsors does not qualify.
As part of the terms and conditions, the successful students will sign a bursary contract with the IUCMA as per the external bursary policy.
Value Of The Bursary
The bursary covers ONLY the following: Registration, Tuition fees and Examination fees, Accommodation, Meals, Prescribed material and stipend in line with the IUCMA external bursary policy.
NB: Females and people with disabilities are encouraged to apply.
SHARE WITH OTHERS: