Knysna Municipality Bursaries 2022/2023, How to apply for Knysna Municipality Bursaries Programme 2022, requirements, eligibility, and application closing date 2022-2023.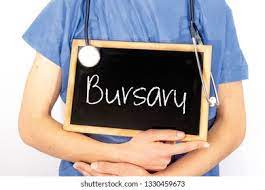 Bursaries from any company are a great opportunity if you wish to study higher and develop a career but have no funds. A bursary will be awarded to you by companies that offer bursaries.
Knysna Municipality Bursaries 2022 is opening now and we always have details on the latest Bursaries for you.
Application is invited from suitably qualified applicants for the Knysna Municipality Bursaries Program 2022. Learn about the process you'll take to complete the application below.
Knysna Municipality Bursaries Programme Application Details 2022/2023
Interested applicants can apply for the Knysna Municipality Bursaries 2022 provided they are qualified and meet the program requirements.
Description
Knysna Municipality: Bursaries for 2022
The Knysna Municipality is inviting students who reside within the Knysna Municipal District, to apply for the Mayoral Social Relief and Bursary Fund, for the 2022 academic year. Bursaries will be awarded for studies within scarce skills areas, including Engineering and Science.
Requirements:
You must be a South African citizen
You must reside within the Knysna Municipal District (Brenton, Buffalo Bay, Karatara, Noetzie, Rheenendal and Sedgefield)
You must have completed Matric
You must be studying or intend on studying full-time towards a qualification within a scarce skills sector, in 2022
You must studying or intend on studying at a recognised and accredited tertiary institution in South Africa
Preference will be given to students in financial needy and those from historically disadvantaged communities
The bursary will provide cover for the following expenses:
registration fees,
tuition fees (a portion of, not the full amount),
book allowance (up to a certain amount),
examination fee,
accommodation (if students can prove they need it).
NB. Awards will be paid directly to tertiary institutions.
SHARE WITH OTHERS: