N3TC Bursaries Application Form 2022/2023.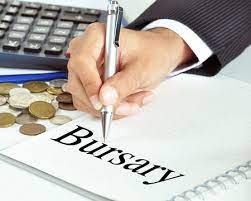 How to apply for the N3TC bursaries program online, requirements, application form, and application closing date 2022/2023.
Want to apply for Bursaries in South Africa 2022? The N3TC invites an application from suitable and qualified students for their bursary program 2022/2023.
A bursary is a monetary award made by any educational institution or funding authority to individuals or groups.
It is usually awarded to enable a student to attend school, university, or college when they might not be able to, otherwise. Some awards are aimed at encouraging specific groups or individuals into the study.
N3TC Bursary Progam 2022/2023
N3 Toll Concession Proprietary Limited (N3TC) is offering bursaries to students from the following local municipal areas along the N3 Toll Route corridor:
uMngeni
Mpofana
iNkosi Langalibalele
Alfred Duma
Okhahlamba
Maluti-a-Phofung
Phumelela
Mafube
Dipaleseng
Lesedi
The Bursary is available to 3rd or 4th year students only who are studying towards a Degree in the following fields of study:
Fields of study:
Civil Engineering;
Accounting;
Marketing;
Information Technology;
or Maths and Science Teaching.
Company: N3TC
Location: South Africa
Closing date: 08 February 2022
NOTICE!
Applicants must be South African citizens living in the vicinity of the N3 Toll Route corridor, with proven academic capability and demonstrated financial need.
How to Apply for N3TC Bursaries
Application forms can be requested from Ms Thule Jiyane at:
Tel: 031 536 2421
Cell: 073 686 5622
Email: [email protected]
To apply for Government Jobs, you might need the Z83 Application form, Navigate to the link below to download PDF.
Z.83 Employment Application Form pdf
To help you get the most recent updated Bursaries in South Africa, Don't hesitate to like our Facebook Page and also subscribe to our mailing lists.
For More Inquiries about the N3TC Bursary, please, kindly drop a comment below We will respond to you ASAP or Contact the bursary provider through the details above.
Make sure to read every detail of your Bursary contract. Not every company offers the same rewards and some companies will ask you to work for them as long as you have held the bursary.
I HOPE THIS POST WAS USEFUL, PLEASE DO NOT HESITATE TO SHARE WITH FRIENDS!!
Tags: Bursary in South Africa, N3TC Bursary, N3TC Bursary Progam