Oudtshoorn Municipality Bursaries 2022/2023, How to apply for Oudtshoorn Municipality Bursaries Programme 2022, requirements, eligibility, and application closing date 2022-2023.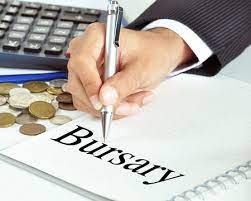 Bursaries from any company are a great opportunity if you wish to study higher and develop a career but have no funds. A bursary will be awarded to you by companies that offer bursaries.
Oudtshoorn Municipality Bursaries 2022 is opening now and we always have details on the latest Bursaries for you.
Application is invited from suitably qualified applicants for the Oudtshoorn Municipality Bursaries Program 2022. Learn about the process you'll take to complete the application below.
Oudtshoorn Municipality Bursaries Programme Application Details 2022/2023
Interested applicants can apply for the Oudtshoorn Municipality Bursaries 2022 provided they are qualified and meet the program requirements.
Description
Oudtshoorn Municipality: Bursary for 2022
Applications are hereby invited from students who are currently in Grade 12 and learners who already have passed grade 12, for financial support for further studies in the 2022 academic year. The award is limited to full-time studies at an accredited tertiary institution. Students must reside within the Greater Oudtshoorn Municipality including the rural areas. This programme aims to develop students and learners with potential as well as performing learners within the Municipality's municipal area, affording partiality to individuals from historically disadvantaged groups and individuals with disabilities.
Requirements:
Certified copy of Grade 12 certificate/Statement of results
Proof of registration/ admission at any tertiary institution
Certified copy of identity document
Proof of residential address
Proof of combined household income
Bursaries will be allocated for three (3)  years to allow students to undertake a full-time Graduate Degree or Diploma.
SHARE WITH FRIENDS!!