Overstrand Municipality Bursaries 2023/2024, How to apply for Overstrand Municipality Bursaries Programme 2023, requirements, eligibility, and application closing date 2023-2024.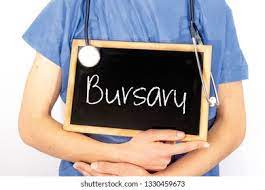 Bursaries from any company are a great opportunity if you wish to study higher and develop a career but have no funds. A bursary will be awarded to you by companies that offer bursaries.
Overstrand Municipality Bursaries 2023 is opening now and we always have details on the latest Bursaries for you.
Application is invited from suitably qualified applicants for the Overstrand Municipality Bursaries Program 2023. Learn about the process you'll take to complete the application below.
Overstrand Municipality Bursaries Programme Application Details 2023/2024
Interested applicants can apply for the Overstrand Municipality Bursaries 2023 provided they are qualified and meet the program requirements.
Description
Overstrand Municipality: Bursaries for 2023
Overstrand Municipality, partnered with Provincial Treasury, is inviting students residing within the Overstrand Municipal area, to apply for the Bursary Programme for the 2023 academic year.
Fields of study:
The bursary is open to students in need of financial support, who are registered at tertiary institutions, in any of the following fields (Undergraduate or Postgraduate):
Accounting
Economics
Finance
Infrastructure
Internal Audit
Risk Management
Supply Chain Management
Requirements:
You must be a South African citizen
You must reside within the Overstrand Municipal area
You must be between the ages of 18 and 25 years old
You must have completed Matric (or equivalent qualification)
You must be registered to study towards an Undergraduate or Postgraduate Degree qualification, in one of the fields above, for the 2023 academic year
You must be registered at a recognized and accredited tertiary institution in South Africa
You must have a strong academic record
You must be in financial need and not have the financial means to pay for your studies
You must be competent, self-motivated and interested in uplifting and changing the community
Students from previously disadvantaged backgrounds and students with disabilities are encouraged to apply
NB. Bursaries will be awarded to 2 candidates with the lowest combined family monthly income, for a duration of 1 academic year.
SHARE WITH FRIENDS!!
Tags: Description, Fields of study:, Overstrand Municipality Bursaries, Overstrand Municipality Bursaries Application, Overstrand Municipality Bursaries Programme Application Details, Requirements