Prince Albert Municipality Bursaries 2023/2024, How to apply for Prince Albert Municipality Bursaries Programme 2023, requirements, eligibility, and application closing date 2023-2024.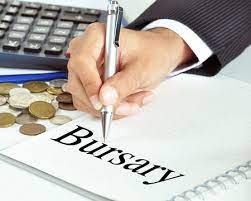 Bursaries from any company are a great opportunity if you wish to study higher and develop a career but have no funds. A bursary will be awarded to you by companies that offer bursaries.
Prince Albert Municipality Bursaries 2023 is opening now and we always have details on the latest Bursaries for you.
Application is invited from suitably qualified applicants for the Prince Albert Municipality Bursaries Program 2023. Learn about the process you'll take to complete the application below.
Prince Albert Municipality Bursaries Programme Application Details 2023/2024
Interested applicants can apply for the Prince Albert Municipality Bursaries 2023 provided they are qualified and meet the program requirements.
Description
Prince Albert Municipality: Bursaries for 2023
Applications are hereby invited from students who are registered at tertiary institutions for financial support towards further studies in the 2023 academic year.  Applicants must reside within the Prince Albert Municipal Area. The aim of this program is to support students who are performing academically, have a real interest in uplifting and changing the community for the better and who show potential but do not have the financial means to study toward a degree.  Students from historically disadvantaged groups and individuals with disabilities are encouraged to apply.
The fields of study: 
Finance
Accounting
Supply Chain Management
Internal Audit
Risk Management,
Civil Engineering,
Electrical Engineering,
Town Planning,
Building Infrastructure,
Law,
Public Administration
and other fields identified by the Municipality within the ambit of financial management and financial governance.
Conditions of Bursary
Bursaries will be allocated towards the funding of academic programs (registered subjects only).
The bursary will be for a period of one (1) year.
Bursary will be paid directly into the Bank Account of the academic institution.
Students applying for a second bursary must submit academic results of the previous year with the application.
SHARE WITH FRIENDS!!
Tags: Conditions of Bursary, Description, Prince Albert Municipality Bursaries, Prince Albert Municipality Bursaries Programme Application Details, The fields of study