PSG Bursaries 2022/2023, How to apply for PSG Bursaries Programme 2022, requirements, eligibility, and application closing date 2022-2023.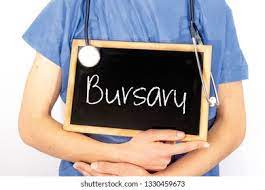 Bursaries from any company are a great opportunity if you wish to study higher and develop a career but have no funds. A bursary will be awarded to you by companies that offer bursaries.
PSG Bursaries 2022 is opening now and we always have details on the latest Bursaries for you.
Application is invited from suitably qualified applicants for the PSG Bursaries Program 2022. Learn about the process you'll take to complete the application below.
PSG Bursaries Programme Application Details 2022/2023
Interested applicants can apply for the PSG Bursaries 2022 provided they are qualified and meet the program requirements.
Description
PSG Bursary Programme for 2022
Our PSG Bursary programme aims to create a pipeline of young talent within the financial services industry.
What is in it for you?
Financial assistance for your post-graduate programme (final year if engineering)
Entry to the graduate programme the following year
Continuous coaching, mentoring and support
Work exposure within the financial services industry
Minimum Requirements
Be South African Citizens
A final year/Honours/Masters student completing their degree in any one of the following:
IT (Information Technology, Information Systems, Computer Science, Informatics)
Engineering (Electrical & Electronics, Computer, Software Development, Industrial, Chemical)
Actuarial Science
Statistics
Mathematics and Applied Mathematics
Must have a good academic average
Competencies:
Ambitious & looking to advance in their career within the financial services industry
Energetic and solution focused
Team orientated
Work well under pressure
Resilient
Attention to detail
SHARE WITH OTHERS: