Southern Farms Bursaries 2022/2023, How to apply for Southern Farms Bursaries Programme 2022, requirements, eligibility, and application closing date 2022-2023.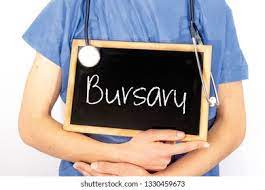 Bursaries from any company are a great opportunity if you wish to study higher and develop a career but have no funds. A bursary will be awarded to you by companies that offer bursaries.
Southern Farms Bursaries 2022 is opening now and we always have details on the latest Bursaries for you.
Application is invited from suitably qualified applicants for the Southern Farms Bursaries Program 2022. Learn about the process you'll take to complete the application below.
Southern Farms Bursaries Programme Application Details 2022/2023
Interested applicants can apply for the Southern Farms Bursaries 2022 provided they are qualified and meet the program requirements.
Description
Southern Farms: Bursaries for 2022
Bursaries will be awarded for studies at Stellenbosch University, within the following fields:
Agricultural Economics
Agricultural Production & Management
Food Production Systems
Plant & Soil Science
Requirements
You must be a South African Citizen
You must residing in South Africa
You must have completed Matric
You must be studying full time at Stellenbosch University
You must be studying towards a qualification in one of the fields listed above
You must have completed your 1st or 2nd year of study
You must be entering your 2nd or 3rd year of study in 2022
You must agree to all the terms and conditions of the bursary (on the application form)
Preference will be given to previously disadvantaged individuals, including: unemployed youth between the ages of 19 and 25 years old, candidates in financial need, candidates with disabilities, and students of colour (Black/ Coloured/ Indian)
The bursary will provide cover for the following expenses:
registration fees,
tuition fees,
prescribed textbooks,
an allowance for accommodation fees
and any other expenses at the discression of the Company.
Tuition fees will be paid to Stellenbosch University directly and all expenses will be paid at the discression of Southern Farm (Pty) Ltd. The bursary will be awarded for 1 academic year and is renewable each year, based on satisfactory academic performance.
Obligations:
Bursary recipients will be required to partake in vacation work during December holidays (grape harvest season), at Southern Farms in the Northern Cape or any affiliated farm. After graduation, students may be required to work for Southern Farms for an equal duration of the bursary award receive.
SHARE WITH FRIENDS!!