Sun City Resort Bursaries Application Form 2022/2023.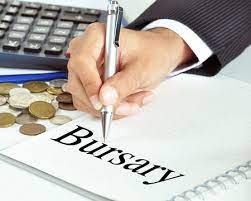 How to apply for the Sun City Resort bursaries program online, requirements, application form, and application closing date 2022/2023.
Want to apply for Bursaries in South Africa 2022? The Sun City Resort invites an application from suitably and qualifies students for their bursary program 2022/2023.
A bursary is a monetary award made by any educational institution or funding authority to individuals or groups.
It is usually awarded to enable a student to attend school, university, or college when they might not be able to, otherwise. Some awards are aimed at encouraging specific groups or individuals into the study.
Sun City Resort Bursary Progam 2022/2023
Sun City Resort invites South African students residing within the North West province to apply for Bursary Programme for 2022 academic year.
Company: Sun City Resort
Location: South Africa
Closing date: 18 February 2022
Fields of study
Bursaries will be awarded for studies within these fields:
Biodiversity and Nature Conservation
Environmental Health or Science Management
Finance
Fire Technology
Hospitality Management
Information Technology
Safety Management
Supply Chain Management
Tourism
Requirements:
You must be a South African citizen
You must reside within the North West province
You must be between 18 and 30 years old
You must have completed Matric
You must be studying or registered to study full time, towards an undergraduate qualification in one of the fields listed above
You must be studying or registered to study at a recognised Higher Education Institute within the North West province
You must have no criminal records
Students with disabilities are welcome to apply
Shortlisted/ successful candidates will be contacted within 2 weeks after the application closing date – if you do not receive any feedback within this time frame, please regard your application as unsuccessful.
How to Apply for Sun City Resort Bursaries
Applications must be submitted in either of the following ways:
Vis Email to: [email protected] (Insert the words "Sun City Resort bursary Application 2022″ in the email subject line).
or
Hand delivery:
– Learning & Development Centre, or the
– Application box at the Sun City staff entrance
Submit clear copies of the following supporting documentation along with your application:
Full Curriculum Vitae
ID document (certified copy)
Matric certificate (certified copy)
Proof of registration/ acceptance to a recognised Higher Education Institute in the North West (on letterhead)
Proof of residence
NB:
there is no application form to be completed for this bursary application – students need only submit the list of above documents to apply.
To apply for Government Jobs, you might need the Z.83 Application form, Navigate to the link below to download PDF.
Z.83 Employment Application Form pdf
To help you get the most recent updated Bursaries in South Africa, Don't hesitate to like our Facebook Page and also subscribe to our mailing lists.
For More Inquiries about the Sun City Resort Bursary, please, kindly drop a comment below We will respond to you ASAP or Contact the bursary provider through the details above.
Make sure to read every detail of your Bursary contract. Not every company offers the same rewards and some companies will ask you to work for them as long as you have held the bursary.
I HOPE THIS POST WAS USEFUL, PLEASE DO NOT HESITATE TO SHARE WITH FRIENDS!!