Verdeelde Liefde Dcember Teasers is out and the Summary of the whole Dcember Episode has been uploaded here on doraupdates.com, Read on and Stay Entertained.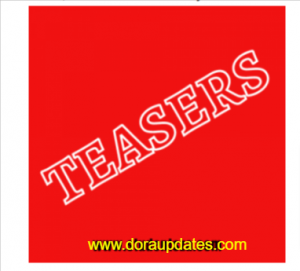 Verdeelde Liefde Teasers 2022 Dcember Episodes, Full Story
Thursday 1 December 2022
Episode 52
Mujgan burns all the photos in her memory box. Mehdi is released as Burhan decides not to press charges. Sultan breaks the news that she has sold the house and shop in order to find a new life.
Friday 2 December 2022
Episode 53
Mehdi still has a problem with his violent temper, which causes a lot of stress and unhappiness. Sakine finds it hard to understand her daughter's attitude towards Mehdi.
Click Here for more of Soapie Teasers
Monday 5 December 2022
Episode 54
Mehdi oversteps the line with Zeynep which plunges her into nightmares of her childhood. Sakine is devastated when her daughter tells her what she is going to do about her marriage.
Tuesday 6 December 2022
Episode 55
Nuh convinces Mehdi to apologise to Zeynep for locking her in the house. He visits her at the office, but she is not so easily swayed. Cemile is upset that Nuh hasn't told Mehdi about them.
Wednesday 7 December 2022
Episode 56
Zeynep, Sakine and the clan collect their things and move into Sultan's place. Kiewiet is very upset about the separation. Benal moves in with Mujgan even before Zeynep is gone. Mujgan visits Burhan.
Thursday 8 December 2022
Episode 57
Zeynep invites Nermin to live with them in the new house. Mehdi begs Zeynep for forgiveness. He decides to sell the garage and to start a new business with Nuh, away from the neighborhood.
Friday 9 December 2022
Episode 58
The ladies go house-hunting but not everything is in their favour and Zeynep gets help from Baris. She asks him to help her mother and he invites them to dinner, but not everyone is happy.
Monday 12 December 2022
Episode 59
Baris decides to help Nermin with a very complicated issue. Zeynep moves into her new house, but trouble raises its ugly head right from the beginning. Nuh and Mehdi go for an important interview, with surprising results.
Tuesday 13 December 2022
Episode 60
The day of the divorce dawns and to everyone's great surprise, Mehdi doesn't contest it. Sakine is concerned about how the ladies will make ends meet. Mehdi sells his garage to an unknown buyer… or is it?
Wednesday 14 December 2022
Episode 61
Mehdi makes an important announcement about the garage. While Zeynep tries to move on, she is still caught up in the grief of her failed marriage, but luckily some needed good news comes through.
Thursday 15 December 2022
Episode 62
Zeynep tries to persuade Baris to include her in the law case against her father Ekrem. Zeynep is determined to move on, but is tested with an unplanned interaction. Cemile shares big news with Sultan.
Friday 16 December 2022
Episode 63
Zeynep and Cemine attend Seyhan's big birthday bash, but things go wrong when Kiewiet phones Zeynep. Things come to a head when Cemile and Mujgan have a big argument.
Monday 19 December 2022
Episode 64
When Nuh turns up at the house, a scuffle ensues between him and Mehdi, resulting in each other blurting out secrets and emotions, which hurt the eavesdropping women in the house.
Tuesday 20 December 2022
Episode 65
Mujgan chases Nuh and Cemile out of the house, but the glum mood lifts as the women decide to fetch Cemile and organise her engagement party.
Wednesday 21 December 2022
Episode 66
Baris is trying to reassure Zeynep about her decisions and her past, but realises that things are getting more and more complicated.
Thursday 22 December 2022
Episode 67
Nuh and Cemile's first wedding night gets off to a rocky start. Mehdi is still trying all he can to talk to Zeynep to try and smooth things over. Burhan comes to visit Mujgan but has to get past Mehdi first.
Friday 23 December 2022
Episode 68
Sultan and Emine land a job as caterers for a wedding without insisting on a deposit from the client. Buhran and his men show up at Mehdi's shop and beat him up badly. Kiewiet receives an unexpected gift from Baris.
Monday 26 December 2022
Episode 69
Zeynep comes to Mehdi's rescue and there is a heavy dispute between Sakine and Nermin on whether or not Zeynep should support Mehdi. Emine and Sultan are fighting a losing battle with their catering job.
Tuesday 27 December 2022
Episode 70
Emine gets a disappointing call from a client. Mehdi shows up at Sakine's front door with an unexpected guest. This leads to distress and manages to stir up old insecurities in Zeynep's life.
Wednesday 28 December 2022
Episode 71
Bayram tries to steal Nermin's money, causing great upheaval. Nermin shamelessly flirts with Baris. It's touch and go or Zeynep doesn't go along to Sofia. Mehdi's stalking is becoming a problem for Zeynep.
Thursday 29 December 2022
Episode 72
Mehdi keeps on stalking Zeynep. He and his ally in her house try their best to prevent her from going overseas with Baris. Mujgan decides to visit her mother, hinting at a tragedy that might come their way.
Friday 30 December 2022
Episode 73
Cemile and Nuh surprise Mujgan to greet her with dearness. As Mujgan prepares to leave by bus, a drastic turn of events changes everything.
To help you get the most recent updates about Verdeelde Liefde Teasers and Teasers all over South Africa, Don't hesitate to like our Facebook Page and also subscribe to our mailing lists.
For More Inquiries about Verdeelde Liefde Teasers, please, kindly drop a comment below We will respond to you ASAP.
I HOPE THIS POST WAS USEFUL, PLEASE DO NOT HESITATE TO SHARE WITH FRIENDS!!
Tags: Verdeelde Liefde, Verdeelde Liefde Dcember Teasers, Verdeelde Liefde Teasers 2022 December Episodes