Lulalend Loan Application, Form how to Apply, Requirements, And Credit Cards Application.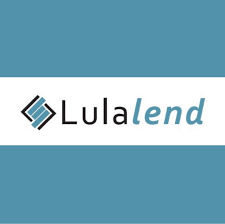 Lulalend offers a variety of unsecured business funding options. Their business funding amounts range from R10,000 to R5 000,000.
The funds are disbursed within 48 hours of submitting your application.
Lulalend provides industry specific financing to businesses in the following sectors:  Manufacturing, Construction, Professional Services, Retail, and Hospitality and Restaurants.
Features
Type Of Funding – Lulalend has six financing options available: Bridging Finance, Credit Facility, Equipment Financing, Inventory Finance, Offer trade credit, Refinancing.
Qualifying Criteria – Lulalend offers funding to businesses with a minimum monthly turnover of R40,000 and that have actively traded for at least one year. They will require your latest three months bank transaction history.
Repayment Terms – You can pay back in standard installments over a six- or 12 months period.
Application process – To apply online, enter standard personal and business information. Upload your recent bank statements or link your internet banking account via Yodlee.
Pricing
Their website funding calculator provides estimates for capital payment, cost and total monthly payment due which is dependent on the loan amount.
Loans can be repaid within a six-month period or a 12-month period. The repayment is a 1/6th or 1/12th (depending on the plan you choose) of the total advanced amount plus the monthly cost.
The monthly costs are between 2% and 6% of your advanced amount for the first 2 or 4 months (plan dependent) and 2% for each of the remaining months.
An example of how this works, on a R20,000 loan, the total repayment amount is R23,400 on the 6 month repayment plan and R26,800 on the 12 months one.
Lulalend credit card
There is no need to apply for a business loan each time you require money. With a Lulalend credit card, you can have access to funds on the spot.
Applying for a Lulalend credit card is easy and convenient and can be done online. Many business owners opt for a credit card to straighten out their cash flow issues.
Credit Card Application in South Africa: Typically it's from your local Bank
If you use your credit cards smartly they can end up paying for themselves! Find out more about credit cards in South Africa and how to best make use of them in today's tough economic climate!
When you borrow money, you have to pay a price. The problem is that many times you need to use extra cash that you just can't find in your wallet.
Borrowing has become part of the lifestyle of all people and South Africans are no exception to this rule. You can exploit all the benefits of borrowing money with careful planning and financial discipline.
Find out how to apply these principles to the use of credit cards, which are among the most widely used credit products.
The Main Borrowing options
The credit products available at present can be divided into two groups based on the repayment term.
Consider the two main options that you can select from.
1) Short–to–mid term borrowing
Most of the quick loans and lines of credit are in this category. Common examples include personal loans, car finance, bank account overdraft, credit cards and store cards. The in-store finance deals for the purchase of products are in this category as well.
2) Long–term borrowing
The credit products with a long term include home loans, home equity loans and debt consolidation loans. Lenders are able to offer a longer repayment term because these loans are secured with an asset – the property of the borrower.
The variety of secured personal loans in South Africa has increased greatly to include products like equity release mortgages.
Some unsecured personal loans may also fall in this category, but these are generally rare.
Understanding Credit cards
You use your income to pay what you owe the lender. The cards work in a similar way to overdrafts. You can borrow money up to a set limit. You will have an interest-free period to repay your debt.
You are required to make at least a set minimum payment before this period expires. After this, the lender will charge interest on the outstanding balance. Credit cards are generally more convenient to use and more affordable than overdrafts.
It's best if you use your credit cards to borrow small or medium amounts of cash. You should avoid using more than a few thousand Rands despite the maximum limit set on your cards. You can use the cards for making slightly bigger purchases such as a couch or a refrigerator.
You have to plan the repayment of the borrowed amount effectively with the use of a well prepared budget.
How to get a Credit card in South Africa?
You should compare credit cards available from different lenders in South Africa. You should look for a card with low interest rate, reasonable fees and a longer interest-free period. Keep in mind that cards traditionally have some of the highest interest rates in the market. That is why it makes sense for you to improve your credit score as much as possible before making an application.
When you are offered a card, you should read all terms and conditions in the agreement.
Store cards are typically more expensive than the credit cards offered by bank. At the same time, they are easily accessible and this makes them attractive to consumers.
You should get such a card only if it has reasonable interest rate and a longer interest-free period.
It pays off to compare different store cards in order to pick the best one.
Can I use a Credit card to repay my existing Debt?
It's a mistake to use credit cards for repaying existing debt. This is because they tend to have some of the highest interest rates around. If you use them, you risk getting into more debt. If you are in trouble, you should turn to a debt counsellor who will be able to help you find a better way to manage your debt.
How many Credit cards can I have?
You can have several credit cards, but it is not wise to use all of them at the same time. You should stick to one or two cards which have the best repayment terms. You should resort to the others only if a cash emergency arises.
What can I use a Credit card for?
Try not to buy luxury products with a credit card. This is because the larger debt will be more difficult and possibly more expensive to repay. If you decide to indulge in a treat, you may prefer to use a store card which has a longer interest-free period or a store finance product with a lower interest rate.
How to increase your Credit card limit?
If you are a loyal customer and a reliable payee, the bank may raise the limit on your credit card. In this case, you should watch out for extra charges and special requirements which may come with the bonus. Furthermore, you should keep in mind that the higher limit is not a reason for spending more.
You should avoid having your monthly salary transferred directly to your credit card account and then using the card for making payments. These transactions involve different fees and charges which reduce your disposable income. The more cost-efficient option is to have your salary paid to an account which will give you interest.
Can a Credit card be used for Debt consolidation?
If you require a consolidation loan, it is best to use debt consolidation which is especially designed for the purpose rather than credit cards. This is because cards come with higher interest rates and may make your already expensive debts even more expensive.
It is not a good idea to use credit cards for covering fixed expenses such as school fees or university tuition fees. A student loan or a personal loan with favourable terms and conditions is more suitable for such payments because of the lower interest rate and the longer repayment term.
Last, but not least, if you have cash in your wallet, you should use it to pay for things rather than resorting to your credit cards which you will pay interest on.
Lulalend Loan Application Minimum requirements
Lulalend requires you to be in South Africa.
You need an annual revenue of R500 000 or more.
You will need one year or more in business.
Benefits of Lulalend business loan
You can apply for a business loan in minutes.
They believe in flexible and transparent business loans.
There is no queuing or mountains of paperwork involved.
With Lulalend you get access to finance in 24 hours.
DO NOT HESITATE TO SHARE WITH FRIENDS!
Tags: Credit Card Application in South Africa, How to get a Credit card in South Africa, Lulalend credit card, Lulalend Loan