The Aga Khan University Nursing Contact Details -Find contact information for The Aga Khan University Nursing including websites, emails, phone numbers, addresses, and more.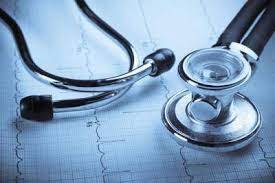 About The Aga Khan University Nursing
The Diploma in General Nursing (EN-RN Conversion) Programme has been designed to provide nurses with an opportunity to upgrade their qualification for being able to acquire licence and practice as Registered Nurse.
Admissions are open for the current year ​admission cycle. The last date for submission of applications is March​ 31​.​
Candidates are required to apply online.  For  ​assistance in completing the online application, applicants are advised to go through the Frequently Asked Questions (FAQs) or Understand the Online Process.
Only in situations where the online application is not accessible, candidates are advised to call, email or visit the campus for any support that they need to complete the online application. 
Eligibility Criteria​
Enrolled Nurses, Enrolled Comprehensive Nurses, Registered Midwives and Registered Psychiatric Nurses are encouraged to apply.
Form IV level of education with a minimum aggregate of Division III in the Ordinary ​​Certificate of Education
Pass in the following subjects: English, Mathematics, Chemistry, Physics and Biology
Certificate of Enrolment from the Uganda Nurses and Midwives Council (for enrolment level)
Certificate of Registration in Midwifery (RM) with the Uganda Nurses and Midwives Council ​​(For registration level)
At least two years of working experience
See Also: The Aga Khan University Nursing Vacancies
The The Aga Khan University Nursing Official Website is where you get legit and important information about the institution, such as; Upcoming events, Announcements, Courses offered in the institution, Vacancies and above all, access your student portal so as to be able to perform all kinds of academic activities.
The Aga Khan University Nursing Contact Details
Office ​of the Registrar
Aga Khan​ University
School of Nursing and Midwifery
Plot 9/11, Colonel Muammar Gaddafi Road​​
P. O. Box 8842
Kampala, Uganda
Tel:
+256 414 349 494
Email: [email protected]​​​​​​​​​​​​​​
For more Enquiries, kindly visit the Official website, or do not hesitate to follow us on Facebook to get more Updates.
I HOPE THIS POST WAS USEFUL, DO NOT HESITATE TO SHARE WITH FRIENDS!!