Astron Energy Bursaries 2022/2023, How to apply for Astron Energy Bursaries Programme 2022, requirements, eligibility, and application closing date 2022-2023.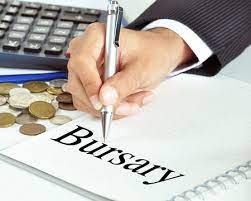 Bursaries from any company are a great opportunity if you wish to study higher and develop a career but have no funds. A bursary will be awarded to you by companies that offer bursaries.
Astron Energy Bursaries 2022 is opening now and we always have details on the latest Bursaries for you.
Application is invited from suitably qualified applicants for the Astron Energy Bursaries Program 2022. Learn about the process you'll take to complete the application below.
Astron Energy Bursaries Programme Application Details 2022/2023
Interested applicants can apply for the Astron Energy Bursaries 2022 provided they are qualified and meet the program requirements.
Description
Astron Energy: Bursaries for 2022
Astron Energy invites suitable candidates to apply for the 2022 Bursary Programme.
Fields of study:
Bursaries are available for studies within these fields:
Accounting
Analytical Chemistry
Chemical Engineering
Chemistry
Communications
Civil Engineering
Data Analytics
Digital Marketing
Economics
Electrical Engineering
Electronic Engineering
Environmental Health
Finance
Graphic Design
Human Resources Management
Industrial Engineering
Industrial Psychology
Information Technology
Linguistics
Logistics Management
Marketing
Mechanical Engineering
Mechatronics Engineering
Media Studies
Occupational Health & Safety
Operation Management
Process Engineering
Production Engineering
Production Management
Property Studies
Sales
Supply Chain Management
Requirements:
You must be a South African citizen
You must have completed Matric
You must be studying or intend on studying towards a qualification, in one of the fields listed above, in 2022
You must be studying or enrolled to study at a DHET registered tertiary institution within South Africa
You must have a strong academic record
Students with disabilities are encouraged to apply
The bursary will provide cover for the following expenses:
registration fees,
tuition fees,
books,
accommodation and a meal allowance.
NB. The bursary programme is administered by Career Wise, who are responsible for accepting, scanning and shortlisting candidates.
SHARE WITH OTHERS: