City of Johannesburg Bursary Application Form 2022/2023.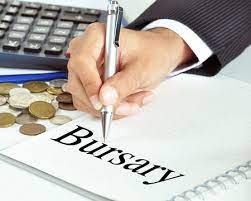 How to apply for the City of Johannesburg bursaries program online, requirements, application form, and application closing date 2022/2023.
Want to apply for Bursaries in South Africa 2022? The City of Johannesburg invites an application from suitably and qualifies students for their bursary program 2022/2023.
A bursary is a monetary award made by any educational institution or funding authority to individuals or groups.
It is usually awarded to enable a student to attend school, university, or college when they might not be able to, otherwise. Some awards are aimed at encouraging specific groups or individuals into the study.
City of Johannesburg Bursary Progam 2022/2023
The City of Johannesburg Metropolitan Municipality is separated into various departments and branches which manage the local governance of Johannesburg. The metropolitan municipalities' services include Emergency Services, ​Metro Police, ​Traffic Fines, ​Water and Sanitation, ​​Waste Management, Electricity, ​Public Transport: Metro Bus, ​E-Services, Building Plans, ​​Driver's License, and more.
The municipality covers a large area including 2 major urban centers – Midrand and Johannesburg, as well as 11 smaller urban centres, including Sandton; Melrose Arch; Randburg; Soweto; Rosebank; Killarney; Roodepoort; Sunninghill, and Diepsloot.
Fields Covered
The City of Johannesburg (CoJ) is inviting students residing in Johannesburg, to apply for bursary funding for the 2022 academic year. The City of Johannesburg (CoJ) is committed to providing training opportunities, by way of Financial Assistance (bursary funding) to youth residing in the Johannesburg community, in an effort to fulfil its socio-economic mandate.
Bursaries will be awarded for full-time undergraduate studies in any of these fields:
Actuarial Science
Built Environment (including Architecture and Construction)
Commerce
Communications and Social Media
Community Services
Curatorial Studies
Emergency Management Services
Engineering (all fields)
Environmental Management
Finance (including Accounting, Auditing, Small Business Management, Supply Chain Management, Treasury, and Economics)
Geographical Information Systems (GIS)
Health (Nursing)
Information Technology
International Relations and Protocol
Law
Library
Local Government Science/ Political Science
Logistics
Marketing
Medicine
Monitoring and Evaluation
Municipal Governance
Production and Operations Management
Quality Assurance Public Management
Quantity Surveying
Real Estate (including Property Valuation and Property Management)
Sports Science
Town and Regional Planning
Eligibility
Applicants must satisfy the following minimum entry criteria before applying (please note that failure to satisfy all the requirements will lead to your application not being considered):
You must be a South African citizen
You must permanently reside within the Johannesburg metropolitan area
You must have completed Matric or you must be currently in Matric
You must be studying or intend on studying full-time, within one of the fields of study listed above (undergraduate studies only – postgraduate studies will NOT be covered)
Your qualification/ course of study must NOT be less than 1 year
You must be studying or intend on studying at a recognized tertiary institution in South African
You must have a strong academic record
How to Apply for UNIUYO Bursaries
Applications must be submitted online at:
City of Johannesburg Bursary Application 2022
Submit clear copies of the following supporting documentation along with your online application (the submission of these documents is compulsory – if any items are missing, your application may be disqualified):
ID Document (certified copy)
Current Matric students: Matric results (certified copy)
Students who have completed Matric and are not studying yet: Matric certificate (certified copy)
Students who have completed Matric and are studying: full academic results/ transcript, including most recent results (on institutions letterhead)
Proof of residence in Johannesburg (rates account/ utility bill)
Parents or guardians proof of income (latest payslips if employed/ affidavit if unemployed/ death certificate if deceased) (certified copy)
Contact The Bursary Provider
For any queries related to this bursary program, please contact the City of Johannesburg (CoJ) directly:
Contact Person: Billy Baloyi
Tel: 011 407 6979
Email: [email protected]
To apply for Government Jobs, you might need the Z.83 Application form, Navigate to the link below to download PDF.
Z.83 Employment Application Form pdf
To help you get the most recent updated Bursaries in South Africa, Don't hesitate to like our Facebook Page and also subscribe to our mailing lists.
For More Inquiries about the City of Johannesburg Bursary, please, kindly drop a comment below We will respond to you ASAP or Contact the bursary provider through the details above.
Make sure to read every detail of your Bursary contract. Not every company offers the same rewards and some companies will ask you to work for them as long as you have held the bursary.
I HOPE THIS POST WAS USEFUL, PLEASE DO NOT HESITATE TO SHARE WITH FRIENDS!!
Tags: City of Johannesburg, City of Johannesburg Bursary, City of Johannesburg Bursary Application 2022