Golelo Trust Bursaries 2022/2023, How to apply for Golelo Trust Bursaries Programme 2022, requirements, eligibility, and application closing date 2022-2023.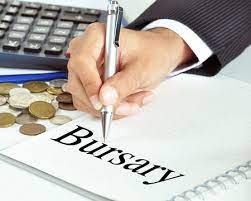 Bursaries from any company are a great opportunity if you wish to study higher and develop a career but have no funds. A bursary will be awarded to you by companies that offer bursaries.
Golelo Trust Bursaries 2022 is opening now and we always have details on the latest Bursaries for you.
Application is invited from suitably qualified applicants for the Golelo Trust Bursaries Program 2022. Learn about the process you'll take to complete the application below.
Golelo Trust Bursaries Programme Application Details 2022/2023
Interested applicants can apply for the Golelo Trust Bursaries 2022 provided they are qualified and meet the program requirements.
Description
The Golelo Trust aims to advance the education and economic development of Black women in South Africa by providing educational bursaries for the study of mechanical engineering at tertiary level. Bursaries will be awarded to Black Women students with proven academic performance and personal circumstances deserving of support. Applications for bursaries will considered for study at any accredited South African university or university of technology offering degrees or technical diplomas in Mechanical Engineering in the Gauteng Province. Bursaries are provided from the second year of an undergraduate degree or diploma.
Requirements
Applicants must be Black (African, Indian, Coloured) Female South African citizens with a valid ID number.
Applicants should be deserving of financial assistance and not be in receipt of any other bursaries.
Applicants should have successfully completed their first year of academic studies.
Applicants invited to attend an interview must be willing to undergo psychometric testing.
The bursary will cover the following:
Registration fees
Tuition fees
Book fees
Residence fees
Monthly cash allowance for meals/ transport/ miscellaneous study expenses.
NB. The bursary will be awarded subject to the condition that the candidate's end of year results of the first year do not differ substantially from the results presented during the application process. Golelo Trust reserves the right to withdraw the offer of a bursary if the results are substantially weaker than the academic performance presented during the application process.
SHARE WITH FRIENDS!!