Personal Loans Application, How to Apply, Eligibility, Requirements, And Application Procedures.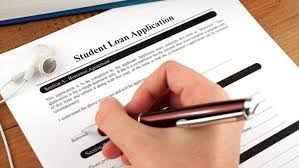 What is a Personal Loan?
Personal loans are unsecured loans that can be utilized for any purpose, such as debt consolidation, home repair, or medical bills. They are usually offered by banks and credit unions, and the interest rates and repayment terms vary depending on the lender.
How to Apply for a Personal Loan
If you are considering applying for a personal loan, follow these steps below:
Determine the purpose and amount of the loan:
The first step in applying for a personal loan is to determine how much money you need and what you'll use it for. Because different lenders may have different minimum and maximum loan amounts, loan lengths, and interest rates, this will help you select the best lender and loan package.
Check your credit score:
Your credit score is a key factor in determining whether you'll be approved for a personal loan and what interest rate you'll be offered. Before applying for a personal loan, check your credit score and credit report to ensure that they're accurate and up-to-date.
You might also like: Bank Loans
Investigate your loan options and lenders
Banks, credit unions, and online lenders are just a few of the lenders that provide personal loans. Find the best loan option that fits your needs and budget by researching various lenders and loan options.
Gather the required Documents:
When applying for a personal loan, you usually have to provide documentation of your identity, employment, and income as well as other financial details like bank statements and tax returns. Gather all of the necessary documents and information before you apply.
Review the terms and sign the loan agreement:
If your application is approved, the lender will provide you with the terms of the loan, including the interest rate, loan amount, and repayment period. Carefully review the terms and make sure you understand them before signing the loan agreement.
Apply for the loan:
Once you've chosen a lender and loan product, you can apply for the loan online, over the phone, or in person. Be prepared to answer questions about your income, employment, and credit history, and provide any necessary documentation.
Wait for approval:
After you apply for the loan, the lender will review your application and determine whether to approve or deny it. This process can take anywhere from a few minutes to a few days, depending on the lender and the loan product.
Applying for a personal loan can be a straightforward process if you follow these steps and are prepared with the necessary documents and information. Prior to signing the loan agreement, it's important to pick a dependable lender and loan product, as well as to carefully review the terms and conditions.
To help you get the most recent updates about Loans, Don't hesitate to like our Facebook Page and also subscribe to our mailing lists.
For More Inquiries about Loans kindly drop a comment below we will respond to you ASAP.
DO NOT HESITATE TO SHARE WITH FRIENDS!!