JSE Bursaries 2022/2023, How to apply for JSE Bursaries Programme 2022, requirements, eligibility, and application closing date 2022-2023.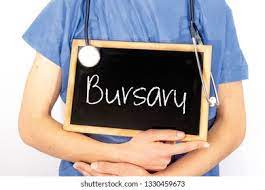 Bursaries from any company are a great opportunity if you wish to study higher and develop a career but have no funds. A bursary will be awarded to you by companies that offer bursaries.
JSE Bursaries 2022 is opening now and we always have details on the latest Bursaries for you.
Application is invited from suitably qualified applicants for the JSE Bursaries Program 2022. Learn about the process you'll take to complete the application below.
JSE Bursaries Programme Application Details 2022/2023
Interested applicants can apply for the JSE Bursaries 2022 provided they are qualified and meet the program requirements.
Description
JSE: Bursary Opportunities 2022
The JSE offers bursaries to previously disadvantaged students in their 2nd and 3rd year or post-graduate (Honours) level of studies.
Fields of study:
You must be a top performer who is studying (full time) towards a degree in:
Computer Science
Mathematics
Actuarial Science
Information Technology
Informatics
Data Analytics
Minimum Requirements:
Applications are restricted to students who are South African citizens within the designated group.
The joint income of the students' parents/caregivers should not exceed a joint income of R350, 000 per annum.
Only applications for 2nd year, 3rd year, or Honours level of studies will be considered.
Undergraduates must have achieved a minimum aggregate of 60%.
Post-Graduates must have achieved a minimum of 60%.
NB. Please note that all applications must include an affidavit confirming the information provided. – If JSE dependents apply, a declaration stating the same must be included with the bursary application.
SHARE WITH OTHERS: