Liquor License Application Form| Application Process How to apply, application form, requirements, and application Fees.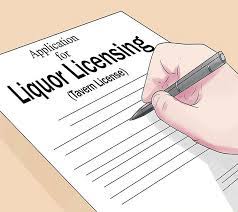 Below are the full application details on how to complete the Liquor License application form.
In South Africa, it is not legal to open a liquor manufacturing or distribution store without having a valid liquor license certificate. There are different types of liquor licenses depending on the kind of liquor business you intend to go into. Before a liquor license is issued to you, you must provide all relevant documents.
In this post, we have put down all you need to know about liquor licenses, the costs, the requirements, and the application process. Another thing you should know about liquor licenses is that there are certain restrictions on who can get the license. The application process may differ from one province to another.
What Is A Liquor License In South Africa?
As indicated above, before you are allowed to manufacture, distribute or become a liquor retailer in South Africa, you will need a license. This license is called a Liquor License, and there are certain criteria you must meet to qualify for this license. These criteria range from the quality of your premises – the environment where you intend to run the business – to your age.
All manufacturers and distributors will have to register with the National Liquor Authority (NLA). The registration process for manufacturers and distributors varies slightly from that of retailers. Also, it is important to note that each province in South Africa has its liquor license board, and the requirements for registration differ from province to province.
There are three types of liquor licenses, namely manufacturing, distribution, and consumption liquor license. As we go on, we will be discussing how to get a Liquor License for manufacturing and/or distribution of liquor. A consumption liquor license will allow you to run a tavern, bottle store, or a pub, where people can consume alcohol within your premises but are not allowed to take it out.
What Are The Liquor License Requirements?
As long as you are above the age of 18, you are eligible to apply for a liquor license, and here are the requirements documents for the liquor license application:
Verification certificate issued in terms of B-BBEE Act
Four copies of valid tax clearance certificate issued by South African Revenue Services (SARS) within 12 months from the date of application (if the applicant is a juristic person)
If the applicant is a juristic person, a valid registration certificate issued by registration issued by the Companies and Intellectual Property Commission (CIPC) or any registration company that is relevant, indicating the financial interest of all shareholders, members, partners, and beneficiaries.
Clearance certificate from South African Police Services (SAPS), which is not older than three months from the date it was issued.
If the applicant is a foreigner; a trading business permit.
CV of the applicant.
Four copies of a valid ID or passport.
Valid proof of payment of the stated application fee.
Any consent approval, determination, or authority required by the act.
Evidence of National Newspaper (Legal Notice) & Newspapers (Liquor License).
Business zoning certificate (for industrial purpose) or a consent letter from the relevant municipality.
Pictures, 3D layout, and plans of premises.
Evidence of advert in Government Gazette & Gazette.
Signed title deeds or lease agreements.
If the license is required by a company, then the above, in addition to the following, will be required:
Evidence of Franchise Agreement & Proof of Commitment Deposit (Client).
Business plan.
Four valid copies of company documents.
In place of a personal ID, the company will be required to provide the IDs of all members.
Affidavits.
Some restrictions can stop an individual who is above 18 from being eligible for applying for a liquor license, and these restrictions include:
A person who is yet to go for rehabilitation but has been declared insolvent.
Any individual who has been sentenced to jail without the alternative of paying a fine.
Any organization or cooperative in which any of the shareholders or members of interest has any of the restrictions above.
Having any alcohol-related criminal record in the past can also make a person ineligible for a liquor license.
Liquor License Application Form
You can find the liquor license application form on the official liquor license website for South Africa. The forms differ for people in different provinces. When filling the form, you will be required to provide information about your business, yourself, or the company. It is important that you provide accurate answers to all the questions on the form, as it will help the liquor license organization know whether or not you or your company is eligible for the license.
How To Apply For Liquor License Certificate
Before you start the application process, it is important that you have all the required documents because if the registration process is not complete, it will not be approved. A liquor license cannot be given without a certificate of acceptability and a certificate of Fire and Safety. These certificates are given after shop fittings are completed.
Get the zoning certificate and Local Authority Approval letter from Municipality.
Get the Police Clearance Certificate and the zoning certificate.
Acquire a letter of consent from the landlord or lease agreement/title deed of the premises.
Two weeks before lodgement, get a Notification in Government Gazette.
The National Tourism and Hospitality association Certificate.
Place advert in a local newspaper.
Lodge the application on the first Friday of the month.
The application will be sent to the inspectorate for inspection to be carried out on the site.
After the inspection, the report will be attached to the application and sent to the Local Committee for recommendations to the liquor board.
The liquor board will then place the application on the agenda to be granted.
Two standard condition certificates must be attached to the certificate.
Make payment for the activation of the liquor license using the reference number.
Liquor License Application Fees
Getting a liquor license in South Africa costs between R15,000 and R25,000. It is not possible to give an exact figure because there are a variety of factors that influence the cost. Some of these factors include:
The amount of time it takes to complete the application process.
The fee charged by the region or liquor authority where you lodge the complaint.
And the cost of compiling all required documents.
How Long Does It Take to Get a Liquor License?
Liquor license takes up to 3 months from the day of lodgement to be approved. The length of time it will take to get a liquid license depends on the amount of work at the liquor board and how fast the inspector comes for the inspection. Also, keep in mind that you can only apply on the first Friday of every month.
And to know what is unique to your province, you can visit the official liquor license website or your provincial liquor license board.
To help you get the most recent updates about Liquor License, Don't hesitate to like our Facebook Page and also subscribe to our mailing lists.
For More Inquiries about Liquor License applications, kindly drop a comment below we will respond to you ASAP.
HOPE THIS POST WAS USEFUL, PLEASE DO NOT HESITATE TO SHARE IT WITH FRIENDS!!
Tags: How To Apply For Liquor License Certificate, Liquor License Application Fees, Liquor License Application Form, What Are The Liquor License Requirements?, What Is A Liquor License