Milpark Education Bursaries 2023/2024, How to apply for Milpark Education Bursaries Programme 2023, requirements, eligibility, and application closing date 2023-2024.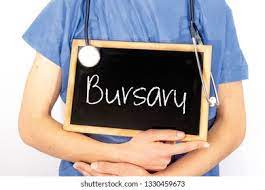 Bursaries from any company are a great opportunity if you wish to study higher and develop a career but have no funds. A bursary will be awarded to you by companies that offer bursaries.
Milpark Education Bursaries 2023 is opening now and we always have details on the latest Bursaries for you.
Application is invited from suitably qualified applicants for the Milpark Education Bursaries Program 2023. Learn about the process you'll take to complete the application below.
Milpark Education Bursaries Programme Application Details 2023/2024
Interested applicants can apply for the Milpark Education Bursaries 2023 provided they are qualified and meet the program requirements.
Description
Milpark Education: Bursaries for 2023
The program is awarded annually, and students who meet the criteria will be provided with assistance within the allocated means available. The program is valid for 1 academic year and candidates will be required to reapply for each year.
Before and during the commencement of the bursary program, the successful candidates will be required to do and partake in the following:
Attend an interview to determine their suitability for the program as well as elaborate on their proposed study plan.
Ensure that their academic performance is satisfactory and meets the Bursary Committee's requirements (the candidate's performance will be reviewed every semester/ year).
Meet the necessary requirements of every module and ensure that all curriculum planning/amendments advised by the Bursary Committee are met and satisfactory.
Sign an undertaking stating that should they take up employment during their studies, they will notify Milpark in writing.
Requirements:
You must be a South African citizen or Permanent Resident in South Africa
You must be 18 years old or older
You must be in financial need and unable to pay for all of your study fees
You must satisfy or exceed the maximum entry requirements for your registered qualification at Milpark
You must demonstrate academic excellence
Preference will be given to students who are unemployed and pursuing full-time studies (employed, part-time students may also apply if they are exceptional)
Preference will be given to students with disabilities
The bursary will provide partial or full cover for the following expenses:
Registration fees up to a maximum of 50% (full cover will be awarded based on students' circumstances and at the discretion of the Bursary Committee).
Bursary recipients will be required to cover any other costs, as well as any additional admin fees during the process.
SHARE WITH FRIENDS!!