Siemens Internships Programme Application 2022 | How to apply, application form, requirements, and application closing date.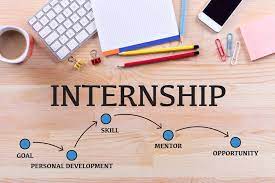 Below are the full application details on how to complete the Siemens Internships programme application form.
Internships in South Africa is a great opportunity if you want to learn skills and develop a career. Internships for 2022/2023  is opened now and we always have details on the latest available Internships for you.
Siemens Internships Programme Application Details
Job Type: Full Time
Company: Siemens
Internship Location: Midrand, South Africa
Internship Closing date: Not Specified
Applications are invited from suitably qualified unemployed graduates to apply for our YES4Youth Internship Programme.
Through this Internship Programme, you'll get to know us from the inside, develop your natural talents on the job – and become a part of the teams shaping the future of power generation & transmission. No previous experience is necessary.
Required Fields of study:
Bachelor of Commerce graduates in the following fields:
Accounting
Supply Chain Management
Marketing
Strategy
Business Administration
Communications
Information Technology
Call Centre Operations
Competencies:
Be flexible, know how to connect with others and pride yourself on bringing positive ideas to the team.
Enjoy jumping in and, with the support from us, feel comfortable taking responsibility for tasks and projects you've been assigned.
Effectively work as part of a diverse, multi-disciplined team.
Have an eye for detail and apply analytical skills to decision making.
Know how to manage your own time and adapt to change.
Want to succeed, aspire to excellence, and think outside the box.
IMPORTANT!
For all job applicants looking to join us, please note Siemens does not ask for fees prior/during/after the application process. We do not ask for banking details or personal financial information in return for the assurance of employment. Similarly, please do not open documents in e-mails that appear to be sent by a Siemens recruiter unless you are sure you are being contacted by one of our professionals for an active application process.
Siemens Internship Application Form And How to Apply
Apply Online for the YES Intake Internship Programme 2022
To help you get the most recent updates about Job Vacancies Anywhere, Don't hesitate to like our Facebook Page and also subscribe to our mailing lists.
However, if you have any queries regarding the Siemens Internships Programme, kindly Drop A Comment below and we will respond to it as soon as possible. Or reach out at your convenience via the Siemens Contact Details.
HOPE THE POST WAS USEFUL, DO NOT HESITATE TO SHARE IT WITH FRIENDS!