Thekwini TVET College Contact Details, Official Thekwini TVET College contact address, website, location, portal link, email address, telephone numbers, google map, and other vital information about Thekwini TVET College.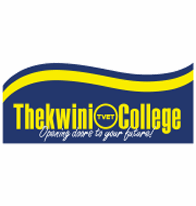 The Thekwini TVET College is one of the fifty registered and accredited public TVET Colleges in South Africa that operate on around 364 campuses spread across the rural and urban areas of the country.
Here on MyschoolZa.com, You will get full information about the Thekwini TVET College and Contact Details as well as location, phone numbers, email address, and lots as obtained from the college website.
TVET (Technical and Vocational Education and Training) is education and training which provides knowledge and skills for employment.
Thekwini TVET College Contact Details
If you want to talk to us we would love to hear from you!
Email: [email protected]
Website: www.thekwinicollege.co.za
Learner Management sytem: https://lms.saben.ac.za/Thekwini/moodle
Online Learning: https://online.tvetcolleges.co.za/pages/onlinecourses
Email Access: https://outlook.com/thekwini.edu.za
ASHERVILLE CAMPUS

262 D'Aintree Avenue

Asherville

031 250 8200

CATO MANOR CAMPUS

Corner Harry Gwala

&Ridgeview Roads

Cato Manor

031 273 3650

CENTEC CAMPUS

75 Earl Haig Road

Roseglen

031 203 5500

MELBOURNE CAMPUS

70 Sydney Road

Dalbridge

031 327 5700

SPRINGFIELD CAMPUS

2 Bisasar Road

(off Electron Rd)

Springfield Flats

031 263 7700

UMBILO CAMPUS

351 Umbilo Road

Umbilo

031 274 0300

SKILLS DEVELOPMENT CENTRE

262 D'Aintree Avenue

Asherville

 

031-250-8415

STUDENT SUPPORT SERVICES/NSFAS BURSARIES

262 D'Aintree Avenue

Asherville

031 2508272/3
However, if you have any queries regarding the Thekwini TVET College contact details, Please kindly DROP A COMMENT below and we will respond to it as soon as possible.
PLEASE SHARE THIS INFORMATION WITH OTHERS!
Tags: Thekwini TVET College | thekwinicollege.co.za, Thekwini TVET College Contact Address