Varsity College Contact Details, Official Varsity College contact address, website, location, portal link, email address, telephone numbers, google map, and other vital information about Varsity College.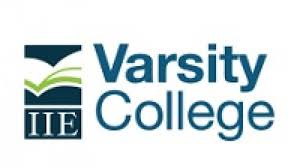 It is the mission of the Department of Higher Education and Training to develop capable, well-educated and skilled citizens who are able to compete in a sustainable, diversified and knowledge-intensive international economy, which meets the development goals of our country.
Here on Studentsza.com, You will get full information about the Varsity College and Contact Details as well as location, phone numbers, email address, and lots as obtained from the college website.
Varsity College Contact Details
CAPE TOWN
Varsity Place, Belmont Office Park,
Belmont Road, Rondebosch 7700
DURBAN NORTH
12 Radar Drive, Durban North, 4051
​PIETERMARITZBURG
St Charles' College, Harwin Road,
Scottsville, Pietermaritzburg, 3201
Nelson Mandela Bay
1 Floor, Mercantile Bank Plaza,
Ring Road, Greenacres, PE, 6045
PRETORIA
116 Clearwater Road, Cnr Clearwater &
Glenwood Road, Lynwood Glenn
SANDTON
Waterston Drive, off Benmore Road,
WESTVILLE
1 Link Road, Cnr St James Ave & Link Road, Westville, 3630
WATERFALL
11 Janadel Ave, Riverview Business Park, Waterfall, 1685
Call UsTel: (010) 224 4300
PLEASE SHARE THIS INFORMATION WITH OTHERS!