How to Check Your Sassa Grant Status For November 2023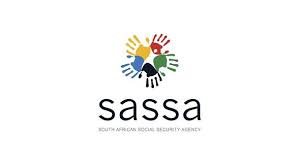 SASSA Status Check November 2023 to know when you'll get paid. Make sure your SASSA SRD R350 Grant Application is approved to receive your November payment. This status check is important for both SASSA social grant beneficiaries and SRD R350 grant recipients. It provides the latest R350 status update for this November application and payment.
Sassa Grant Status Check Guidelines For November 2023
Here's how to check your grant application status online:
Go to the Sassa SRD grant website
Scroll down to 'Application status'
Click on 'Click here to check online.
Fill in the required fields
You should then be able to see the status of your R350 grant application
Check your Sassa application status by using WhatsApp as follows:
Add the Sassa WhatsApp number to your contacts: 082 046 8553.
Open WhatsApp and send a message to the Sassa number that says "Status," followed by your ID number.
Sassa will then provide the necessary information regarding your application status.
Should applications require additional assistance with tracking their status, they can also contact the Sassa call centre on 0800 601 011.
SRD SASSA appeal status for new payments
Go to the SASSA appeal status check portal
Open your web browser and go to the official SASSA website (https://srd.sassa.gov.za/appeals/appeal). This is the primary platform for accessing information related to SRD appeals.
Enter your details
Once you've found the appeal status section, you'll be prompted to enter your South African ID number, and cellphone number, and possibly, your appeal reference number. Ensure you enter these details accurately.
Check your SASSA SRD appeal status
After entering your information, click on "Send Pin" The system will process your request and likely send you a verification code. Once it does, enter it. Afterwards, the current status of your SRD SASSA appeal should be on display.
What your Appeal Response mean?
The system will provide you with the appeal status, which could be one of the following:
Approved: Your appeal has been successful, and you will receive the SRD grant.
Denied: Unfortunately, your appeal was not successful, and you won't receive the SRD grant.
Pending: Your appeal is still being reviewed, and a decision has not been reached yet.
If your appeal status is "pending" or you encounter any issues during the process, it's advisable to contact SASSA directly. They can provide additional information and guidance on your specific case.
IMPORTANT! Make sure to document your appeal status for future reference. This record can be helpful if you need to follow up with SASSA or if you have questions about your SRD grant.
If your SRD SASSA South Africa appeal status still reads "Denied", you may need to reapply. But it's advisable to reach out to SASSA via any of their verified channels for support. They will tell you what you need to do differently to make your SRD SASSA application successful.
Checking Your Eligibility for the November Grant
SASSA verifies each and every applicant's grant application before approving monthly payments. This verification process includes an integrated Means test, which involves checking your bank balance and your ID against other government databases to determine your eligibility. This allows the national agency to confirm your circumstances have not changed for November.
To ensure you receive your November payments, please make sure your bank balance is less than 1000 ZAR (South African Currency) so that SASSA money can be deposited into your bank account.
SASSA November 2023 Payment Dates
2 November 2023 Thursday from 8 am to 4 pm
3 November 2023 Friday from 8 am to 4 pm
6 November 2023 Monday from 8 am to 4 pm
SRD Status Check for November 2023 R350 Payment Dates
Start on Friday 24 November 2023 from 8 am to 4 pm
End on Thursday, November 2023 from 8 am to 4 pm
Note: The status check results show your Application ID and an "Approved for November" status, enabling beneficiaries to collect your payment on this month's scheduled payment dates.
SRD R350 November Extension News
The South African Social Security Agency (SASSA) has announced that the SRD R350 grant has been extended to March 2024 but remains a temporary social relief grant. This is good news for all those beneficiaries who meet the criteria, as they can continue to receive the payments.
SASSA Application Status for November 2023
Those applicants who have successfully submitted their SASSA application for social grant and R350 should check SASSA application status for November 2023. This step ensures that you will be notified about the approval, pending, or declined status of your application.
SRD R350 Payment Not Received for November 2023
If your SRD R350 payment is not received for November 2023, contact SASSA for assistance.
Bank Detail Pending Status Result
If your SASSA Status Check show pending bank detail it means you need to change SASSA banking details.
To contact SASSA support for assistance with grant issues or if you haven't received your payment, you can use the dedicated SASSA helpline number at 0800 601011. The front desk will get in touch with you to resolve your issues, and it is advised to send an email if the phone line is busy at [email protected].