Kurt en Shura 2022 February Teasers is out and the Summary of the whole February Episode has been uploaded here on Studentsza.com, Read on and Stay Entertained ????.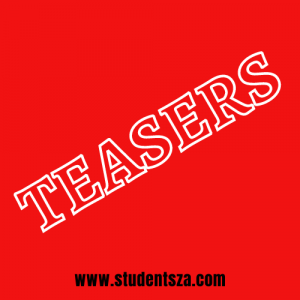 Kurt en Shura Teasers 2022, February Episodes, Full Story
The first teasers:
Friday 11 February 2022
Episode 1
Lieutenant Kurt Seyit is dared to seduce the first woman who walks into the ball, but when he sees Shura he cannot bear to play with her heart.
Click Here for more of Soapie Teasers
Monday 14 February 2022
Episode 2
Against his father's wishes, Seyit begins to pursue Shura. But there are those who would do anything to keep the two apart.
Tuesday 15 February 2022
Episode 3
With only days to go before he's sent to the front, will Seyit be able to convince Shura to at least hear his side of the story?
Wednesday 16 February 2022
Episode 4
Shura gives Seyit another chance after reading his letter. The men leave for the front and seven months go by without any communication from them.
Thursday 17 February 2022
Episode 5
The war takes a drastic turn for the worse and Seyit finds comfort in Shura's letters. An uninvited guest attends Valentina's engagement party.
Friday 18 February 2022
Episode 6
Shura's Father gives her permission to marry Sayet. Sayet leaves his troops behind to scout ahead, and tragedy unfolds. Shura is devastated, and struggles to cope with all she has lost. Petros true colours start showing.
Monday 21 February 2022
Episode 7
Chaos erupts through the city as Czar Nikolai steps down. Everyone is shocked to see Seyit is still alive, especially Petro.
Tuesday 22 February 2022
Episode 8
After finally being reunited, Shura and Seyit want to make sure they haven't separated again but when life tries to get in between them once again, Shura takes a leap of faith.
Wednesday 23 February 2022
Episode 9
Andrei confronts Petro, Petro's plans are underway, and the journey to Alushta comes to an end.
Thursday 24 February 2022
Episode 10
Mirza has disowned Seyit after telling him about Shura. Tatya experiences pregnancy difficulties.
Friday 25 February 2022
Episode 11
Seyit returns to Shura. Tatya is healing slowly with the support of those around her. The Baroness is realising that she is alone now. Binaz suggests Guzide marrying her brother.
Monday 28 February 2022
Episode 12
Seyit, Celil, and Petro leave to investigate the rebels. Mahmut gives in and organises for a way for him, Havva and their children to leave.

To help you get the most recent updates about Kurt en Shura Teasers and Teasers all over South Africa, Don't hesitate to like our Facebook Page and also subscribe to our mailing lists.
For More Inquiries about Kurt en Shura Teasers, please, kindly drop a comment below We will respond to you ASAP.
I HOPE THIS POST WAS USEFUL, PLEASE DO NOT HESITATE TO SHARE WITH FRIENDS!!
Tags: Kurt en Shura February Teasers, Teasers in South Africa