Nestlé Bursaries 2023/2024, How to apply for Nestlé Bursaries Programme 2023, requirements, eligibility, and application closing date 2023-2024.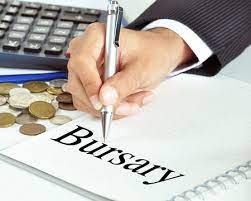 Bursaries from any company are a great opportunity if you wish to study higher and develop a career but have no funds. A bursary will be awarded to you by companies that offer bursaries.
Nestlé Bursaries 2023 is opening now and we always have details on the latest Bursaries for you.
Application is invited from suitably qualified applicants for the Nestlé Bursaries Program 2023. Learn about the process you'll take to complete the application below.
Nestlé Bursaries Programme Application Details 2023/2024
Interested applicants can apply for the Nestlé Bursaries 2023 provided they are qualified and meet the program requirements.
Description
Nestlé: Future Talent Bursary Programme for the 2023 academic year.
Fields of study
Bursaries will be awarded for studies within the following fields:
Agriculture (Animal Husbandry)
Commerce: Economics, Industrial Psychology, Supply Chain Management
Computer Science, Information Technology
Data Analysis: Data Communication, Data Science, Datametrics
Digital / E-commerce: Brand Management, Design and Digital Animation, Digital Marketing, Digital Media, E-Commerce Management, Media Communications, Social Media Marketing
Engineering: Automation Engineering, Electronics Engineering, Industrial Engineering, Instrumentation Engineering, Mechanical Engineering, Mechatronics Engineering, Robotics Engineering
Finance: BCom Accounting, BCom Financial Sciences
Food Science & Technology
Human Resources Management
Innovation: Entrepreneurship & Innovation Management, Innovation and Design Thinking, Management of Technology and Innovation
Requirements:
You must be a South African citizen
You must be between 17 and 25 years old
You must have completed the Matric
You must be studying or applying to study, towards a qualification in one of the fields listed above
You must be studying or applying to study at an accredited university in South Africa
Engineering students: you must have achieved a minimum level 6 for Mathematics and Physical Sciences in Matric
Current tertiary students applying for the first time: you must have maintained a minimum overall average of 70% for all courses, for the current year of study
You must be in need of financial assistance, with a total household income of NOT more than R605 000 per year
You must be self-motivated and driven
You must be a high-performer
The bursary will provide full cover for the following expenses:
registration fees,
tuition fees,
prescribed textbooks,
meal allowance and accommodation.
Please note that bursaries are only awarded for 1 year at a time and are renewable each year, based on the student's academic performance and at the discretion of the company.
SHARE WITH FRIENDS!!
Tags: Description, Fields of study:, Nestlé Bursaries, Nestlé Bursaries Application, Nestlé Bursaries Programme Application Details, Requirements, The bursary will provide full cover for the following expenses: